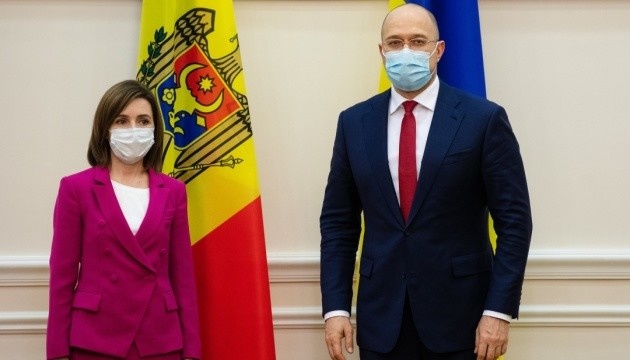 Shmyhal, Sandu discuss implementation of joint projects
Prime Minister of Ukraine Denys Shmyhal discussed with President of the Republic of Moldova Maia Sandu the implementation of a number of joint projects.
"Ukraine and Moldova have common European integration aspirations, in particular, the synchronization in 2023 of energy systems with the European continental network ENTSO-E. We also have common concerns of energy stability and independence of our countries in terms of balancing the energy market and gas supplies," said the Prime Minister, the Government portal informs.
As Shmyhal emphasized, it is of particular importance now to restore the positive dynamics of bilateral cooperation between Ukraine and Moldova. For her part, Maia Sandu stressed that she would promote close cooperation for the benefit of the citizens of both countries.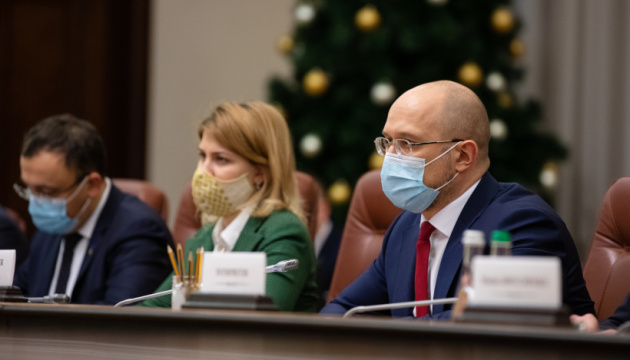 The Prime Minister noted that Ukraine is ready to resume the activities of the Joint Intergovernmental Commission on Trade and Economic Cooperation as soon as possible.
"Following our meeting, the head of the Commission from the Ukrainian side, Deputy Prime Minister Oleksii Reznikov, will be commissioned to start preparations for the next meeting and prepare the agenda," the Head of Government stressed.
Shmyhal agreed that Ukraine and Moldova should intensify the process of preparation for the signing of the Protocol on Amendments to the Free Trade Agreement in terms of harmonization of rules of origin in accordance with the Regional Convention on pan-Euro-Mediterranean Preferential Rules of Origin. According to him, Ukraine expects that the negotiations of the delegations on the harmonization of the draft Protocol might begin as soon as possible.
The Prime Minister of Ukraine and the President of the Republic of Moldova also discussed the measures to counteract the spread of COVID-19. Denys Shmyhal noted that Ukraine is actively negotiating with international partners and the global COVAX facility to get doses of vaccines at the earliest possible date.
"There is also an opportunity to negotiate with our European partners obtaining the vaccine under the Eastern Partnership. We express readiness to continue working together with the European Union on procurement, supply and creation of appropriate infrastructure to ensure the vaccination of our citizens," the Prime Minister stressed.
Denys Shmyhal accentuated that Ukraine and Moldova have a joint trade turnover and business projects that need to be supported and developed, in particular, by launching new projects, including in the energy sector.
Denys Shmyhal and Maia Sandu also discussed joint infrastructure projects, in particular, the construction of a bridge over the Dniester River and further construction through the bridge of a modern European-standard highway, improving the quality of work of checkpoints and the proper functioning of the Dniester complex waterworks facility.
The Prime Minister thanked the President of Moldova for supporting Ukraine's sovereignty and stressed that Ukraine has consistently supported Moldova's territorial integrity within its internationally recognized borders.
ol