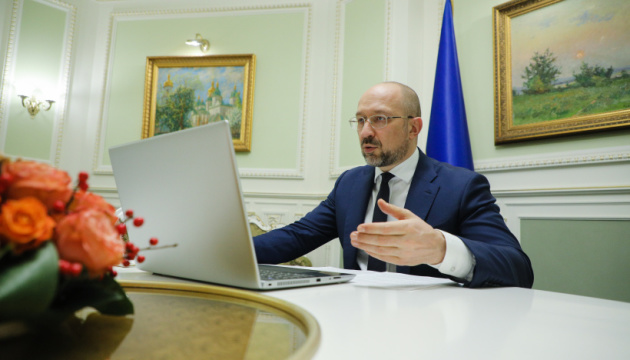 Shmyhal hopes to hold series of online meetings with IMF representatives
Ukrainian Prime Minister Denys Shmyhal has said he expects to hold a series of productive talks and online meetings with partners from the International Monetary Fund (IMF) to successfully complete the review of the Stand-By Arrangement.
"The International Monetary Fund has resumed the work of its mission in Ukraine after the New Year break. We expect to hold a series of productive talks and online meetings with our partners to successfully complete the stand-by program. This, in turn, will open up opportunities for Ukraine to receive the next tranche," he wrote on his Facebook page on Monday, January 11.
According to him, the Ukrainian government supports the course of reforms and continues to consistently implement European norms and practices in Ukraine. Together with the president and the central bank, the Cabinet of Ministers, according to Shmyhal, has made every effort to implement "structural benchmarks" needed to review the program.
"In particular, we have reduced non-performing loans in state-owned banks and reorganized customs and tax services that, for example, jointly exceeded the December target by more than 26%," Shmyhal said.
He said cooperation with the IMF was an important foundation of support and an important marker of Ukraine's stability for its international financial partners.
Earlier reports said that a mission from the IMF's European Department for the first revision of the SBA resumed its work in Ukraine on Monday, January 11, and is planning to hold a series of meetings with government officials.
The IMF mission has worked in Ukraine remotely since December 21, 2020, due to COVID-19. The mission then took a break for the holidays.
On June 9, 2020, the IMF Executive Board approved a new 18-month Stand-By Arrangement for Ukraine with total funding of $5 billion. On June 12, Ukraine received the first tranche of $2.1 billion.
op