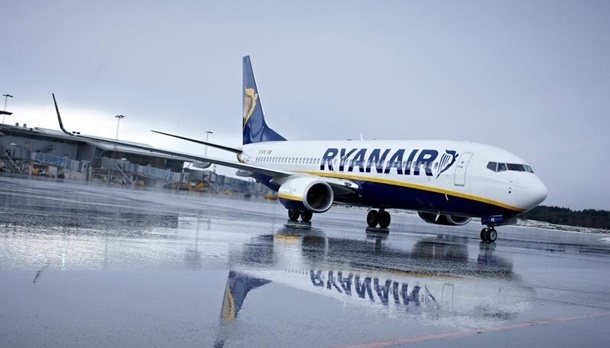 Ryanair suspends 70% of flights from Kyiv until spring
The Irish low-cost airline Ryanair will suspend flights on 70% of its routes from Kyiv until the end of March, according to Avianews.
Until the spring of 2021, the airline will continue to operate only three out of 30 flights from the Boryspil International Airport - to Vienna, Berlin and Valencia.
At the same time, Ryanair plans to resume flights to Paphos, Krakow, Poznan, Madrid, London and Manchester from February.
At the end of March, Ryanair's route network from Kyiv will include 26 destinations. At the moment, it is unclear if there will be flights from Kyiv to Cologne, Dublin, Bydgoszcz and Barcelona.
Ryanair has also significantly reduced its flight program from regional airports in Ukraine. In particular, the low-cost airline will not fly from Kharkiv and Kherson until the start of summer navigation.
In Lviv, the airline has only one permanent route left - to London. Flights to Bologna will resume from February 1.
Ryanair's winter flights from Odesa will include three airports. Flights to Krakow, Weeze, Gdansk will be operated from the beginning of February. Now the low-cost airline flies from Odesa to Krakow, but from January 10, it will suspend flights on this route for several weeks.
As reported, the losses of the international low-cost airline Ryanair in the first half of 2020 amounted to EUR 411 million due to the coronavirus pandemic.
ish