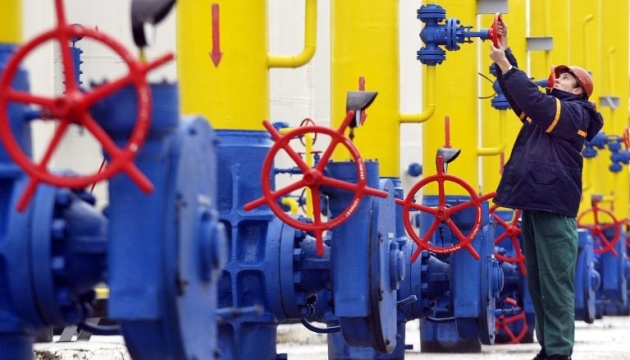 One third of gas in Ukraine's storage facilities belongs to foreign companies - Ukrtransgaz
Ukraine's underground gas storage facilities have accumulated 23.5 billion cubic meters (bcm) of natural gas, including 7.7 bcm of gas belonging to foreign companies, the press service of JSC Ukrtransgaz reports.
"The gas storage operator of Ukraine successfully completed the first year of independent operation after unbundling. At the beginning of 2021, domestic underground storage facilities accumulated up to 23.5 bcm of gas - the highest figure at the beginning of the year in the past ten years. Of these, 7.7 bcm belong to foreign companies from 24 countries... Ukraine increased the storage volumes of gas owned by non-residents by almost four times over 2020," reads the report.
As of January 1, 2021, gas reserves in underground storage facilities were 25% higher than at the beginning of 2019.
"Foreign traders store 7.7 bcm of gas in the 'customs warehouse' mode. This is 3.8 times more than in the same period last year. Of these, 4.7 billion cubic meters have been accumulated in the 'short haul' mode. Resident companies store 900 million cubic meters in the 'customs warehouse' mode, which is 3.1 times more than in 2020. Of these, the volume of gas transferred to the underground storage facility in the 'short haul' mode is equal to 500 million cubic meters," the company reports.
iy