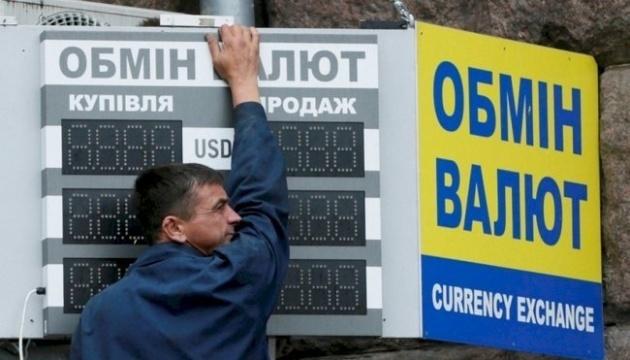 Finance minister advises Ukrainians not to worry about currency rate at exchange offices
Finance Minister Serhiy Marchenko advises Ukrainians to pay less attention to currency rate fluctuations at exchange offices.
The minister said this in an interview with TSN.ua, the press service of the Finance Ministry reports.
"I want Ukrainians to pay less attention to exchange offices. The national currency exchange rate will be stable. This is a key point. There are no prerequisites for it to be other way. This is also the position of the NBU, which has stable prerequisites. It cannot be other way. That's why there is no point in worrying about insignificant situational fluctuations," said Marchenko.
He also noted that "a decrease in the exchange rate is not always good for everyone, so it is about stabilization".
"Fluctuations must occur within certain parameters. A sharp devaluation or revaluation is already bad. A sharp strengthening of the hryvnia makes the domestic economy less competitive. We have set the average annual exchange rate at UAH 29.1 so that in case of various scenarios, we can be ready to carry out all government spending. I think the exchange rate will be stable, as it was this year," Marchenko said.
As reported by Ukrinform, the 2021 state budget envisages the average annual U.S. dollar exchange rate at UAH 29.1 per U.S. dollar.
iy