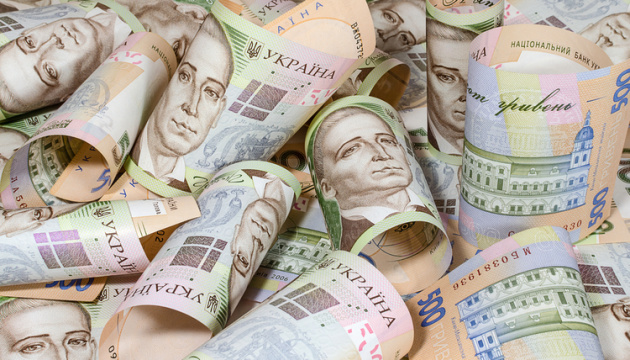 Ukraine already used UAH 57B from COVID-19 Fund – Finance Ministry
As of December 28, UAH 57.1 billion was used from Ukraine's COVID-19 Fund, the Ukrainian Finance Ministry's press service has reported.
As of December 28, 2020, UAH 57.1 billion out of the provided UAH 72 billion was used from the COVID-19 Fund. In particular, UAH 14.7 billion out of UAH 22.4 billion was spent on the healthcare sector, namely UAH 84 million on the purchase of lung ventilators; almost UAH 2 billion out of UAH 4 billion – on the provision of Health Ministry laboratories and the purchase of personal protective equipment for medical workers. Also, UAH 1.5 billion was allotted to local budgets to provide hospitals with oxygen; UAH 5.5 billion out of UAH 6 billion provided was allocated to increase allowances and additional payment to healthcare workers.
In the field of social protection, UAH 12.8 billion was used out of the provided UAH 17.4 billion. In addition, UAH 24.9 billion out of the planned UAH 26 billion was allocated for the construction, reconstruction and repair of principal roads. UAH 3.6 billion out of UAH 4.5 billion was used to ensure law and order.
The Finance Ministry reminded that the Law of Ukraine, No.1006-IX of November 17, 2020, increased the funds of the COVID-19 Fund by UAH 8.9 billion. According to the document, almost UAH 1.4 billion is provided for the purchase of a vaccine against COVID-19.
On April 22, 2020, the Cabinet of Ministers approved the procedure for using money of the COVID-19 Fund. From the beginning, UAH 64.7 billion envisaged in the state budget was transferred to the COVID-19 Fund. Taking into account the changes adopted by the laws of Ukraine and government decisions, the volume of the COVID-19 Fund reached UAH 66 billion.
ish