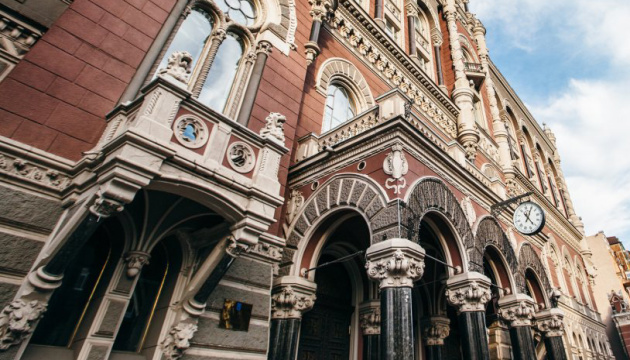 Decrease in investment remains a key factor in GDP decline - NBU
A further reduction in investment remains a key factor behind the decline in gross domestic product (GDP) in Ukraine, according to a report released by the National Bank of Ukraine (NBU).
In Q3 2020, real GDP decreased by 3.5% in annual terms. At the same time, amid the recovery in consumer demand and business activity since the easing of quarantine restrictions, real GDP in Q3 grew by 8.5% compared to Q2 in seasonally adjusted terms. The further contraction of investment remains a key factor behind the drop in GDP. The decrease in gross fixed capital formation deepened to 23.8% in annual terms and was observed in almost all sectors, despite the improvement in the financial performance of companies.
"Businesses held back from investing due to the increase in COVID-19 cases and uncertainty around the further spread of disease. Unresolved issues in alternative energy also had a negative impact. Significant growth in capital investment was seen only in postal and courier activities amid a robust growth in delivery services and online trade," reads the report.
Instead, consumer demand has recovered. This was facilitated by the easing of quarantine restrictions, an increase in household incomes, and the recovery in budget expenditures. In general, household consumption expenditures grew by 1.0% in annual terms.
In Q3 2020, there was a recovery in all sectors of the economy, although only some of them increased production compared to last year. This year's harvest, which was worse than last year, contributed significantly to the fall in GDP.
In Q4 2020, the further spread of COVID-19 and the tightening of quarantine restrictions will hinder economic recovery. High-frequency indicators are showing a deterioration in consumer sentiments and business expectations, although external conditions remain largely favorable for Ukrainian enterprises. Agriculture will continue to be a significant contributor to the fall in GDP.
At the same time, a further easing of fiscal policy and higher government spending on social support, healthcare, and road infrastructure may offset the impediments to economic recovery somewhat.
As reported by Ukrinform, Ukraine's GDP decreased by 1.3% in annual terms in Q1, and by 11.4% in Q2. The Ukrainian economy declined mostly due to a reduction in domestic demand, a fall in investment and a slowdown in export growth
iy