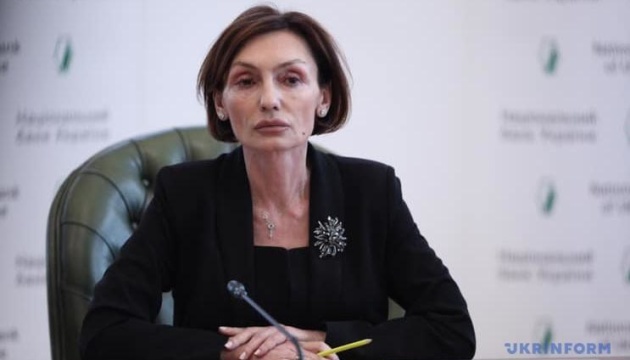 NBU expects January lockdown to be less painful
Tightened COVID-19 restrictions, due to be introduced in Ukraine in January 2021, will be less painful to banks and their customers, according to Kateryna Rozhkova, First Deputy Governor of the National Bank of Ukraine (NBU).
She said this during the presentation of a report on financial stability.
"We understand that the announced lockdown will not be as tough as it was in the spring. Therefore, we expect it to be less painful to banks and their customers, as banks have actively switched to online services. To date, this has had absolutely no negative impact," Rozhkova said.
Strict COVID-19 measures have been in place in Ukraine for two months since mid-March. The first stage of relaxed COVID-19 restrictions began on May 11. Subsequently, the Cabinet of Ministers introduced a so-called adaptive quarantine in Ukraine, i.e. restrictive measures were gradually eased depending on the epidemic situation in each region.
On November 11, the government approved the waiver of the adaptive quarantine and introduced a nationwide quarantine with restrictions that applied at the orange level of COVID-19 restrictions. The government also introduced a weekend lockdown that lasted until November 30.
On December 9, the Cabinet of Ministers decided to strengthen COVID-19 measures in Ukraine and they will be in place from January 8 to January 24, 2021 inclusive.
op