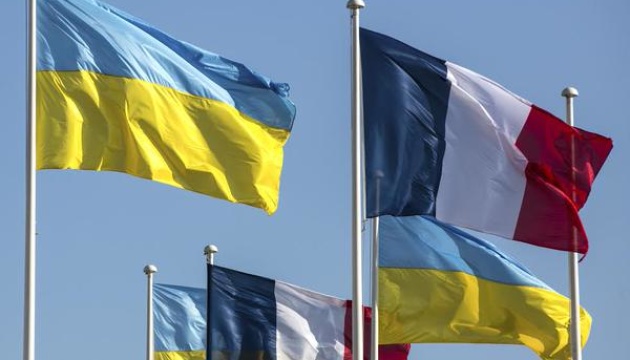 Ukraine, France to strengthen cooperation in energy sector
Ukraine's First Deputy Energy Minister Olha Buslavets has taken part in a meeting, chaired by Deputy Prime Minister Olha Stefanishyna, to discuss the synchronization of Ukraine's integrated energy system with the European ENTSO-E system, the Ukrainian Energy and Coal Mining Ministry's press service has reported.
During the meeting, Nicolas Breham, Chief Executive Officer at France's RTE International, presented a feasibility study of a project to build electric drives in Ukraine in the context of synchronization of the Ukrainian integrated energy system with ENTSO-E.
For the ministry, synchronization with ENTSO-E is a key strategic goal for the next three years. France, in turn, is one of Ukraine's most important partners in this context.
According to the report, Ukraine is currently successfully implementing the planned measures provided for in the agreement on the synchronization of the Ukrainian energy system with the European system. A key project in this context is the construction of storage systems. In the next two years, the power system will need at least 200 MW of such capacity.
"The Energy Ministry will do everything possible to harmonize and initiate the necessary legislation to make the Energy Storage project not only technically feasible, but also investment-attractive," Buslavets said.
The management of RTE International and representatives of the Embassy of France in Ukraine and the Energy Ministry discussed promising areas of cooperation in the energy sector.
Among the potential areas of cooperation, the parties focused on the development of software to optimize the operation of the power system, the introduction of power management systems, coordination in case of emergency power outages, "smart" and digital substations, critical infrastructure protection, and cybersecurity.
France is ready to cooperate with Ukraine in projects that meet several criteria. In particular, they must meet the needs and interests of Ukrainians, must be environmentally friendly, transparent and contribute to the rapprochement of Ukraine and the EU. The ministry, for its part, assured international partners of full support for such criteria for the implementation of joint projects.
op