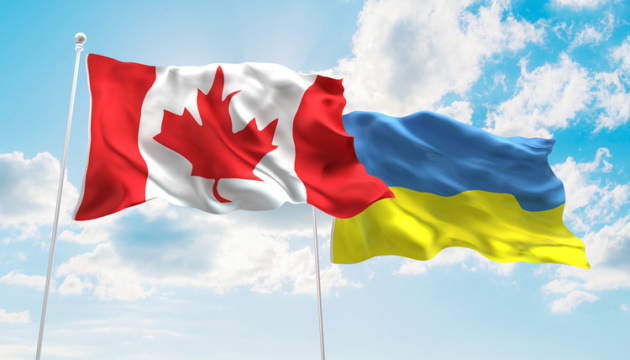 Ukraine and Canada to expand free trade agreement – ambassador
The Canada-Ukraine Free Trade Agreement (CUFTA) will be deepened in 2021, in particular at the expense of better services, Ambassador of Canada to Ukraine Larisa Galadza has said.
She said this during an online discussion of the Kyiv Security Forum held on Friday, December 18, an Ukrinform correspondent reports.
For this, Ukraine should follow the path of reforms, including of the justice system, the ambassador stressed.
"Reform of the judicial system is the area in which we must continue to work and properly promote it in Ukraine. It is crucial for Ukrainian citizens and for bilateral relations if we want to strengthen them, especially trade relations," Galadza said.
The ambassador also noted that Canada will continue to support Ukraine's territorial integrity.
The Kyiv Security Forum, established by the Arseniy Yatsenyuk Open Ukraine Foundation in 2007, is an annual event that serves as a platform for high-level discussion on topical issues of national security, as well as security in the Black Sea region, Europe and around the world.
ish