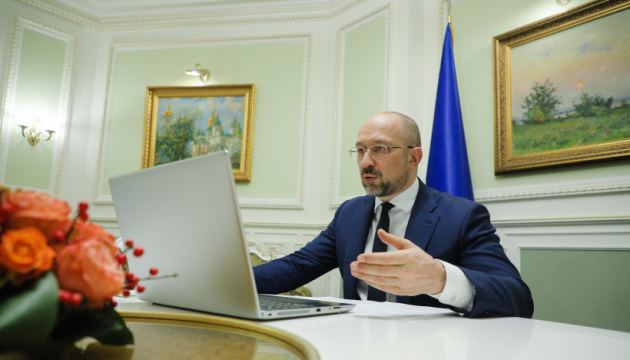 PM Shmyhal: Ukraine aims to improve its ranking in Doing Business
The Ukrainian government aims to enter TOP-50 in the Global Competitiveness Index and TOP-30 in the Doing Business ranking.
Prime Minister Denys Shmyhal stated this during an online conversation with leading entrepreneurs, which was dedicated to the topic "Ukraine and the World in 2021" and took place on December 17, the Government portal reports.
"Now in the Doing Business ranking, we range around 60th position. There are three parameters that keep us down. These are Getting Electricity, Resolving Insolvency and Getting Credit," said Shmyhal.
According to him, these are the risks that both domestic and foreign investors perceive as a constraint on business development.
The prime minister noted that the Bankruptcy Procedure Code of Ukraine had already been adopted. Further work in the legislative sphere and with by-laws in this sphere will allow Ukraine to rise in the Doing Business rating.
"Legislative changes are also crucial regarding the connection to the power grid. We have already taken the first steps. The so-called RAB tariff has been introduced in Ukraine. This is a part of the tariff, which is reimbursed to the owners of electric networks and directed by them, in fact, to reinvestment to develop the networks and, most importantly, to reduce the cost of connection," he said.
Shmyhal has added that it is also critical to legally regulate the procedure of connection to the power grid: "We are also engaged in this activity. This is one of the priorities for both the business and investors."
iy