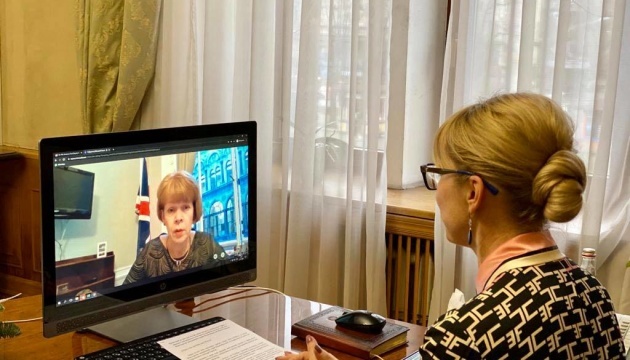 Ukraine's accession to Powering Past Coal Alliance announced
Ukraine will soon join the Powering Past Coal Alliance.
First Deputy Minister of Energy of Ukraine Olha Buslavets made a corresponding statement during an online meeting with Wendy Morton, Minister for European Neighbourhood and the Americas at the UK's Foreign, Commonwealth & Development Office, the Ministry's press service reports.
"Ukraine will soon join the Powering Past Coal Alliance. We plan to gradually reduce the number of coal mines and abandon fossil fuels by 2070, achieving complete climate neutrality. It is important to accompany the transformation of coal regions by the creation of new economic incentives so that new competitive clusters and new innovation and technology industries appear on the basis of coal industry enterprises," Buslavets said.
Currently, the UK Government's support for the elaboration of a new Energy Strategy for Ukraine until 2050 is being agreed upon with the British Embassy. The new strategy will be developed on the basis of the low carbon development model of the energy sector and decarbonisation pursuant to the European Green Deal.
"Ukraine's desire to decarbonise its economy and strengthen its participation in the global fight against climate change was recently declared by President Volodymyr Zelensky during his speech at the international Climate Ambition Summit. The Ministry of Energy is making significant efforts in this area. The elaboration of the Integrated Plan for Energy and Climate until 2030 is ongoing," reads the statement of the Ministry of Energy.
As reported, the Government of Ukraine received a proposal from the UK to join the Powering Past Coal Alliance, providing for a gradual complete cessation of coal production and its use to generate electricity.
The Powering Past Coal Alliance was founded by Canada and the United Kingdom in 2017 to help accelerate clean growth and climate protection by rapidly phasing out traditional coal-fired electricity.
ol