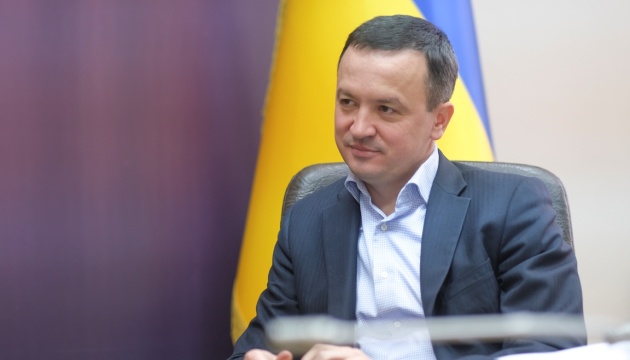 Ukraine, Qatar double bilateral trade to almost $100M - Petrashko
Trade and economic relations between Ukraine and Qatar since the beginning of 2020 have shown positive dynamics and reached the highest volume in the history of diplomatic relations between the two countries, with trade doubling to $99.15 million in the first nine months of the year, the press service of the Ministry for Economic Development, Trade and Agriculture of Ukraine has reported.
According to the report, Minister for Economic Development, Trade and Agriculture Ihor Petrashko said this in a phone call with Minister of Municipality and Environment of Qatar Abdullah bin Abdulaziz bin Turki Al-Subaie.
"In the first nine months of 2020, the trade turnover between Ukraine and Qatar doubled and amounted to $99.15 million. Ukraine, as a leading exporter of agricultural products, makes every effort to ensure uninterrupted supply of food to foreign markets, guaranteeing food security," Petrashko said.
He noted that despite the quarantine measures and restrictions caused by the COVID-19 pandemic, Ukraine and Qatar remain reliable partners in trade and economic relations.
He added that Ukraine views Qatar as a promising market for increasing supplies of agricultural products. In this context, it is important to maintain systematic cooperation between the competent authorities of both countries in the field of sanitary and phytosanitary measures and approve new forms of veterinary certificates to expand the product range.
At the end of the conversation, both parties discussed the prospects for investment cooperation, in particular, the participation of investors from Qatar in the implementation of agricultural investment projects and privatization of state-owned agricultural enterprises. They also discussed the development of sectoral cooperation in crop production, animal husbandry, food and feed safety. Petrashko stressed that Ukraine is interested in continuing a fruitful dialogue in 2021, including as part of the joint Ukrainian-Qatari commission on economic, trade and technical cooperation.
op