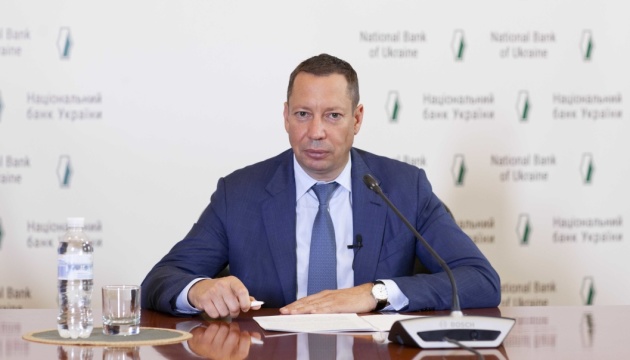 November consumer prices rose higher than National Bank expected – NBU governor
In November 2020, consumer prices rose by 3.8% in annual terms and by 1.3% in monthly terms, which was slightly more than the National Bank of Ukraine (NBU) had expected.
NBU Governor Kyrylo Shevchenko stated this at a briefing, an Ukrinform correspondent reports.
"In November, consumer prices grew by 3.8% in annual terms. In monthly terms, the consumer price index also grew noticeably - by 1.3%. Such growth was slightly more than the NBU had expected," said Shevchenko.
According to him, an important factor behind the growth in consumer prices was the increase in natural gas prices on the European market, which influenced domestic prices of gas, heating, and hot water supply. In addition, some food products became more expensive because of lower harvests and associated growth of world prices.
"Vivid consumer demand has also supported price growth in the past few months. Higher incomes and worsened expectations, including due to uncertainty over the lockdown, encouraged households to spend more. This was evidenced by an increase in retail turnover. This also contributed to an active economic recovery in the second half," said the NBU governor.
The National Bank expects that inflation will approach the target of 5% +/-1 percentage point by the end of the year.
As reported by Ukrinform, in October 2020, consumer inflation in Ukraine accelerated to 2.6% in annual terms from 2.3% in September 2020. In monthly terms, prices rose by 1.0%.
iy