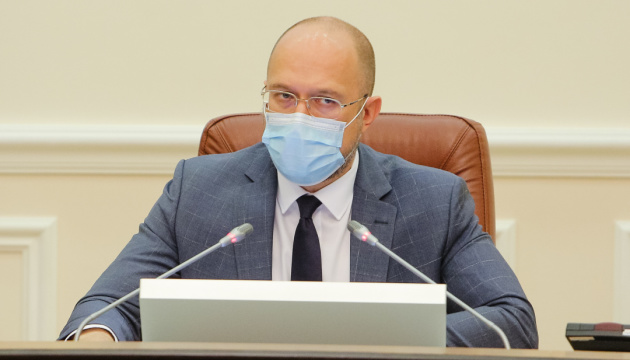 PM Shmyhal: 440,000 Ukrainians employed since COVID-19 pandemic began
Since the beginning of the coronavirus pandemic, 440,000 people have been employed in Ukraine, according to Prime Minister Denys Shmyhal.
"That is, 440,000 people received official employment through employment centers. In different sectors and in different industries: in agriculture and in construction... Of course, 'Great Construction' has contributed significantly. At the beginning of the quarantine, we had 361,000 registered unemployed, currently – 420,000. A month ago, [the number was] 396,000," Shmyhal said in an interview with Ukrayinska Pravda.
According to him, after the introduction of a weekend quarantine, the figure rose. That is, the GDP was not affected, but the people suffered. Currently, there is a second peak of applications for unemployment: the first one was after the introduction of quarantine measures. Traditionally, the end of the agricultural season also affects people, they apply to employment centers, Shmyhal added.
As reported by Ukrinform, strict quarantine measures were imposed for two months in Ukraine in mid-March. The first stage of easing quarantine restrictions began on May 11. Subsequently, the Cabinet of Ministers introduced adaptive quarantine in Ukraine, i.e. restrictive measures were gradually eased depending on the epidemiological situation in each region.
On November 11, the Government approved the waiver of adaptive quarantine, deciding to impose nationwide quarantine with restrictions that had been applied at the orange level of COVID-19 prevalence.
The Government also introduced a weekend quarantine that lasted until November 30.
On December 9, the Cabinet of Ministers decided to strengthen quarantine measures in Ukraine. They will be in effect on January 8-24.
iy