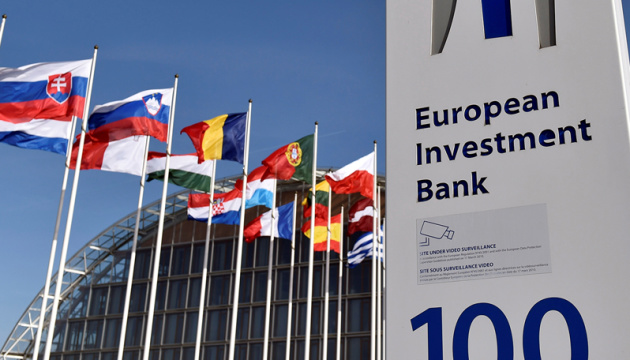 Ukraine, EIB sign three loan agreements worth EUR 640 mn
The European Investment Bank (EIB) and the Government of Ukraine have signed three loan agreements totaling EUR 640 million for the implementation of priority infrastructure and transport projects.
"Today, three loan agreements have been concluded with the Bank, under which Ukraine will receive EUR 640 million to improve infrastructure in the eastern region, modernize the road network of Luhansk region and purchase electric public transport in almost 20 Ukrainian cities," Minister of Infrastructure of Ukraine Vladyslav Kryklii said, the Ministry's press service informs.
In particular, EUR 340 million loan will be used to rehabilitate and improve key social and transport infrastructure in the eastern region, including schools, kindergartens, hospitals, post offices, street lighting, sewage systems, municipal transport and relevant transport infrastructure. These changes will benefit about 14 million Ukrainians living in these areas.
The EIB will provide another EUR 100 million loan for reconstruction of the road network of Luhansk region, particularly the repair works on two sections of the R-66 highway Demyno-Oleksandrivka - Svatove - Lysychansk - Luhansk within the Eastern Ukraine: Reconnect, Recover, Revitalize (3R) project.
EUR 200 million loan will be spent on the implementation of the Ukraine Urban Public Transport II project. Benefiting from the loan, Ukrainian cities will modernize their electric public transport rolling stock (trams, trolleybuses, metro coaches and electric buses), rehabilitate and construct new public transport infrastructure (e.g. tram lines, trolleybus lanes, sub-stations and depots).
Eighteen cities will participate in the project: Severodonetsk, Vinnytsia, Uzhgorod, Cherkasy, Kremenchuk, Bila Tserkva, Melitopol, Kamyanske, Khmelnytsky, Ternopil, Kryvyi Rih, Dnipro, Lutsk, Zaporizhzhia, Lviv, Poltava, Odesa and Chernivtsi. The final list will be formed after the ratification of the agreement with the Bank.
As reported, the Ministry of Infrastructure of Ukraine plans to completely replace all urban public transport with electric rolling stock and create the appropriate infrastructure within the framework of the National Transport Strategy up to 2030.
ol