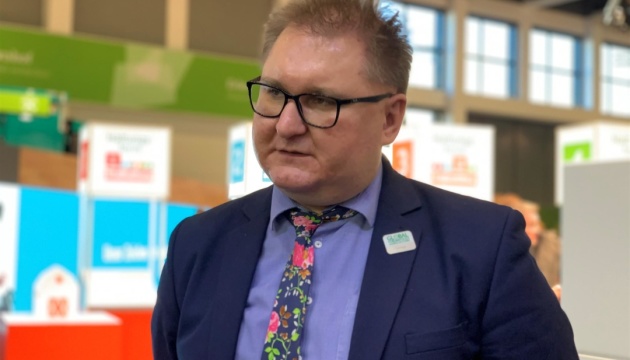 Ukraine's Trade Representative on FTA with Turkey: Discussion between technical and political levels ongoing
Work on the Ukraine-Turkey Free Trade Agreement is ongoing, discussion is currently taking place between the technical and political levels.
"Currently, an interesting discussion between the technical and political levels is ongoing, the dynamics are very good. It is important that the free trade agreement reflects the underlying commodities. Such Ukrainian commodities are metal and agricultural products, and we should clearly understand that we benefit from the agreement and it does not hinder trade in these goods. We will have a very ambitious part on services and investments, of course, if we reach an agreement on all commodities," Deputy Minister of Economic Development, Trade and Agriculture, Trade Representative of Ukraine Taras Kachka said in a commentary to Ukrinform.
According to him, several stages of consultations have already taken place: during the president's visit and afterwards.
"We clearly understand several key issues which are to be settled by the Turkish side. It is obvious to us that the agreement needs to reflect the existing trade volume. Now we have very good parameters, trade is growing (with account taken of the pandemic). The growth is seen, and both Ukraine and Turkey need the agreement. We understand that there are good political chances to reach an agreement. Of course, we still have to find a balance in steel, grain, services and initiatives. There are real chances for this," the deputy minister said.
According to him, the dialogue between business at the level of chambers of commerce and various associations is ongoing, and the dynamics of bilateral visits at various levels attest to the intensive work.
"Turkish companies are ready to invest and they are already investing. They are ready to boost investment through the Free Trade Agreement. We now see that the number of Turkish companies in the Ukrainian market is growing in various sectors - from road construction to telecommunications and beyond. This was also witnessed by a round table meeting with representatives of Turkish business. The representatives of large companies are interested in promoting these projects in the territory of Ukraine," Taras Kachka said.
ol