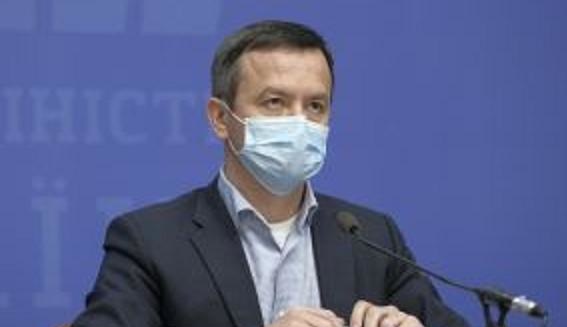 Economy ministry keeps forecast for GDP growth in 2021 at 4.6%
The Ministry for Economic Development, Trade and Agriculture of Ukraine keeps unchanged the forecast of 4.6% growth in Ukraine's gross domestic product (GDP) for 2021, approved in July, the ministry's press service has reported.
Minister for Economic Development, Trade and Agriculture Ihor Petrashko said this during a discussion on Ukraine's macroeconomic prospects for 2021 as part of the annual Ukrainian Investment Roadshow.
It is also projected that this year's fall in GDP (at 4.8-5%) will gradually decrease and may reach 3% in the first quarter of 2021.
"From April 2021, we expect an active recovery and positive growth dynamics. This is possible due to the increase in domestic demand, including through the implementation of measures taken by the Government and the NBU, as well as due to the improvement of the foreign economic situation and the situation in the world," Petrashko added.
He recalled that the Ukrainian government continued to improve and implement programs that will have a positive impact on GDP and the country's economy as a whole.
"In particular, we are talking about expanding financial instruments for business, supporting national producers, reforming the railway industry, strengthening export opportunities, launching large-scale privatization, expanding support for agriculture through agricultural insurance and irrigation, and launching land reform," Petrashko said.
Government initiatives to increase foreign direct investment remain an important factor in economic recovery. Among the promising tools for attracting investment in the ministry are public-private partnerships, industrial parks, benefits and advantages for new investors under the bill "On state support for investment projects with significant investments."
According to the State Statistics Service, Ukraine's GDP in the third quarter of 2020 decreased by 3.5% compared to the third quarter of 2019.
The World Bank forecasts that the decline in Ukraine's economy at the end of 2020 will be 5.5%.
According to the International Monetary Fund, Ukraine's GDP will shrink by 7.2% this year.
op