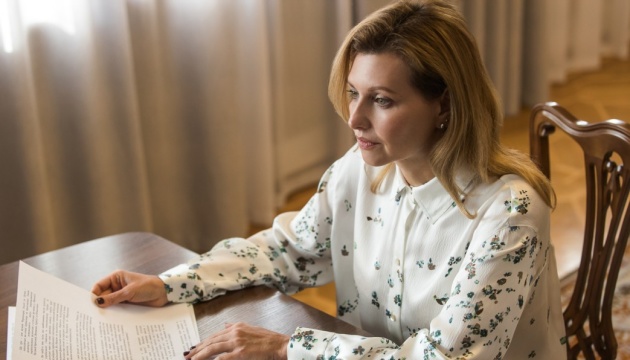 Ukraine's First Lady initiates signing of declaration to remove barriers in business
Ukraine's First Lady Olena Zelenska has initiated the signing of the "Business without Barriers" declaration between large Ukrainian and international companies, the presidential press service has reported.
The initiative is aimed at ensuring companies promote changes to create opportunities and social inclusion for all social groups for the sustainable development of the country.
According to Zelenska, building a barrier-free business in Ukraine depends on the legislation and actions of the state, as well as on companies and people themselves.
The "Business without Barriers" initiative will help overcome the barriers that arise in finding employees and hiring them. It will also enable the development of products and services that are accessible to all social groups, including people with disabilities, the elderly, parents with children under the age of six, women, and young people.
The declaration was signed by representatives of the following companies: Ukrposhta, Oschadbank, Ukrzaliznytsia, Auchan, 1+1 Media, DTEK, Socar, work.ua, ATB, Danone. "Any company that is ready to implement the principles of a barrier-free business can join the 'Business without Barriers' initiative," the statement reads.
According to the report, Zelenska and representatives of the companies agreed to record the achievements by the end of this year and to decide on plans for the development of a barrier-free business in the coming years.
op