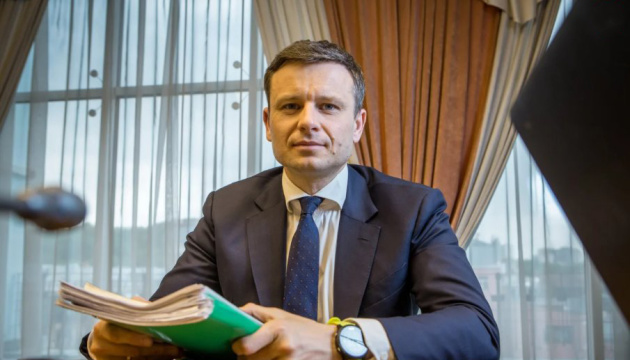 Finance Ministry expects 2021 state budget to be approved by mid-December
The Finance Ministry of Ukraine expects that the state budget for 2021 will be approved by mid-December.
Finance Minister Serhiy Marchenko said this in an interview with BBC News Ukraine.
"This year, this [delay in adoption of the state budget] is impossible for one simple reason, that we have a session next week and another one in mid-December," he said.
He has noted that "even theoretically", there are no options for approving the budget on New Year's Eve.
As reported, on November 26, the Cabinet of Ministers approved a draft law on the 2021 state budget for second reading and sent it to the Verkhovna Rada.
According to Prime Minister Denys Shmyhal, the finalized draft state budget for 2021 envisages revenues at UAH 1.92 trillion, expenditures - UAH 1.328 trillion.
Shmyhal stressed that the 2021 budget does not provide for an increase in taxes for business and at the same time improves funding for both the social sphere and healthcare, and envisages support for entrepreneurs affected by the coronavirus pandemic.
iy