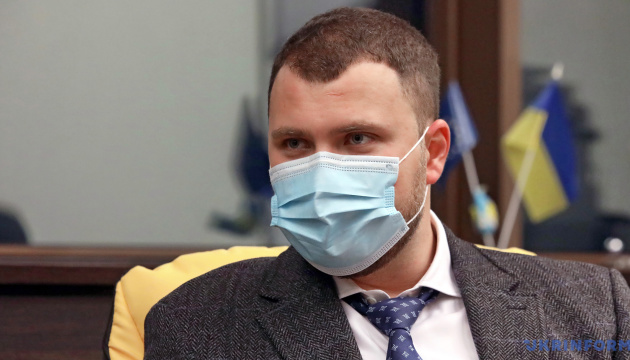 Ukraine to deepen cooperation with BSEC - Kryklii
Ukraine will deepen cooperation within the Organization of the Black Sea Economic Cooperation (BSEC) to ensure the transportation of goods in the Black Sea region, according to Ukrainian Infrastructure Minister Vladyslav Kryklii.
He said this during an online meeting of the transport ministers of the BSEC member states, the Infrastructure Ministry's press service reported.
"Today we see positive trends of growth in Ukraine's foreign trade with the BSEC member states. This, in turn, requires the provision of quality services for the transportation of goods between our countries. To this end, Ukraine is actively working bilaterally and is implementing the agreements reached within the BSEC. We are ready to further deepen this cooperation," Kryklii said.
According to him, the Ukrainian Infrastructure Ministry is currently actively cooperating with the European Commission in the development of the highway from Odesa through Moldova, Romania and Bulgaria, which is part of the Black Sea Ring Highway and the Trans-European Transport Network (TEN-T). In order to increase the capacity of this highway, Ukraine is extremely interested in developing further cooperation with Romania, Bulgaria and Turkey. At the same time, given the need to build a bridge over the Danube River as part of this project, the Ukrainian side sees the need to strengthen cooperation with Romania in determining the route of movement.
Kryklii also announced Ukraine's intentions to join efforts to create a single platform for the exchange of electronic permits for international road transport. The ministry is already working with Moldova and Turkey to launch such a pilot project within the BSEC.
In addition, a priority area of cooperation for the Ukrainian side is the development of intermodal transportation in the Black Sea region with its expansion to Europe and the Baltics, Kryklii said.
op