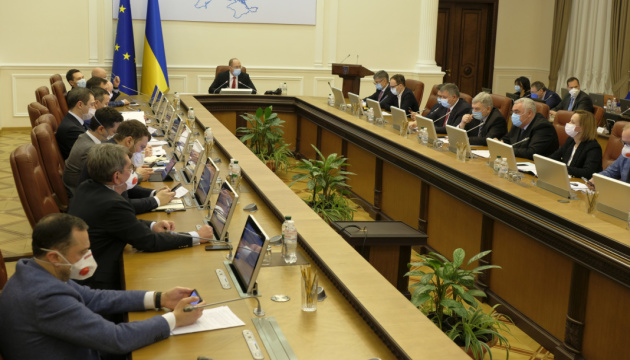 Government approves list of priority investment projects for the state – Economy Ministry
The Cabinet of Ministers has approved a list of priority investment projects for the state until 2023, the press service of the Ministry for Development of Economy, Trade and Agriculture reports.
The list includes about 100 projects, including healthcare, energy and transport sector, culture and tourism infrastructure, sports infrastructure, scientific and educational infrastructure, processing industry, waste management, environmental protection, and postal services.
"The formation of a unified list will allow efficient use of state and business resources in order to achieve the best results - economic growth, investment, budget filling, job creation," said Economy Minister Ihor Petrashko.
About 600 proposals on the inclusion in this list were received from central and local executive bodies, local governments, as well as state-owned enterprises. The list now consists of about 100 investment projects.
According to the ministry, such projects could be implemented with the involvement of investors, in particular on the terms of public-private partnership, international technical assistance or at the expense of credit funds and the budget.
The government added that the final list would be published on official resources in the near future.
As reported, the list of priority investment projects for the state was formed in pursuance of paragraph 56 of the Action Plan of the State Program aimed to stimulate the economy to overcome the negative impact of COVID-19 pandemic, which was approved by the Cabinet of Ministers on May 27, 2020.
iy