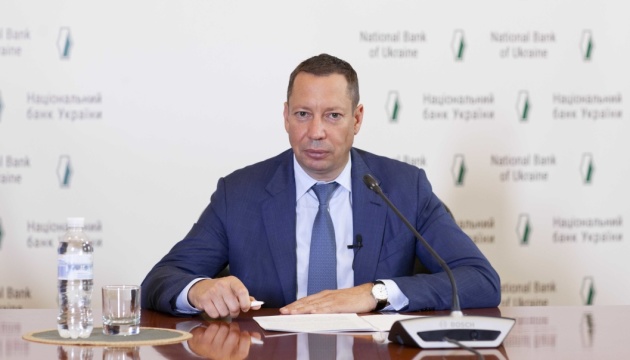 NBU advises banks to close some branches on weekend lockdown - Shevchenko
The National Bank of Ukraine (NBU) has advised banks to close on non-working days their branches located in large shopping centers and buildings that are closed during a weekend lockdown, NBU Governor Kyrylo Shevchenko has said on Facebook.
He stressed that the central bank had not imposed any restrictions on the work of financial institutions or their operations. "You can easily get funds from deposits, take a loan, exchange currency, or withdraw cash at an ATM. Bank branches that usually work on weekends continue their operations and provide citizens with the opportunity to use banking services," Shevchenko wrote.
However, he recalled that banks and their clients must follow all appropriate security measures. First, it is necessary to observe the necessary security measures in all bank branches: to receive visitors only in protective masks, to observe social distancing, and to maintain disinfection routines.
Second, banks were advised to close offices that are currently not loaded or located in large shopping malls and buildings that are closed during the weekend lockdown. This is an important preventive measure against the spread of coronavirus.
Third, the NBU advised citizens not to visit branches without extreme necessity and to choose online service channels. Visiting crowded places today puts every Ukrainian at risk. Shevchenko noted that financial institutions have well-developed digital services and can provide services to customers online. "You do not have to visit a bank branch to make utility payments, insure your property or buy currency," he said.
The Cabinet of Ministers introduced the weekend lockdown in Ukraine from November 14 to November 30, 2020. At the same time, banks, insurance companies and postal operators are allowed to work on weekends.
op