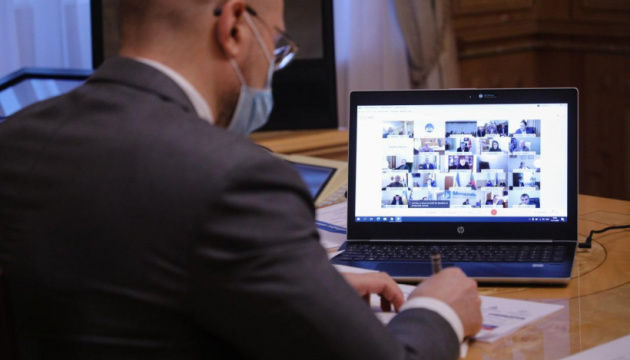 Ukraine expects signing of common aviation area agreement with EU - Shmyhal
Ukraine expects the signing of a common aviation area agreement with the EU, the beginning of the integration of gas and electricity markets and integration into the EU's digital market, according to Ukrainian Prime Minister Denys Shmyhal.
He stated this in his speech at the 17th Vienna Economic Forum – Vienna Future Dialogue 2020, according to the website of the Ukrainian government.
Shmyhal recalled that during the 22nd Ukraine-EU Summit the Ukrainian delegation presented and conveyed to the EU its vision of updating the Association Agreement and called for the beginning of consultations to update certain parameters of the agreement, especially in the areas of trade and sectoral cooperation.
According to him, despite the pandemic, Ukraine is determined to continue systemic reforms, which should be the basis for emergence from the crisis and further economic growth.
"Liberalizing the agricultural land market, medical reform, developing e-government, digitalizing public services, and ensuring transparent and fair business are some of the main areas of reforms we are working on today," Shmyhal said.
During his speech, Shmyhal noted Ukraine's investment potential and stressed that the country is one of the best in the world for outsourcing IT services. According to him, the IT industry is growing by 20-25% annually.
"Our country is one of the world's leading producers and exporters of agricultural products with great and inexhaustible potential. I believe that countries in Central and Eastern Europe can be a source of investment, know-how and best practices in Ukraine," he said.
According to Shmyhal, creating favorable conditions for the development and conduct of business in Ukraine is a priority for the government. "Clear and transparent rules of the game on the market, a fair and predictable behavior of regulators, and the removal of regulatory barriers are extremely important for the full development of entrepreneurship in Ukraine and attraction of investment," he said.
Shmyhal stressed that the strategic partnership with the European Union remains the basis of Ukraine's security and development.
op