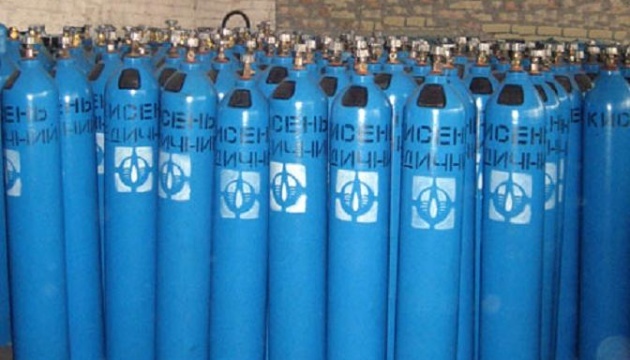 Sixteen companies get licenses for manufacturing medical oxygen in Ukraine
Prime Minister Denys Shmyhal says that 16 Ukrainian enterprises received licenses from the Ministry of Health for the production of oxygen for medical purposes.
"Sixteen companies in Ukraine have received licenses for the production of medical oxygen, and the Ministry of Health is ready to actively issue licenses for companies-manufacturers," Shmyhal said during Government Question Hour meeting held in the Verkhovna Rada, an Ukrinform correspondent reports.
According the prime minister, the Ministry of Health and local authorities were instructed to provide 80% of beds, which were assigned for the treatment of COVID-19 patients, with oxygen systems. As of today, the number of beds with oxygen systems amounts to 20,500, which 40% of total beds for COVID-19 patients. By the end of November, Ukraine intends to increase the number of such beds to 42,000. In October, the government allocated UAH 572 million to ensure the equipment of extra beds in Ukrainian hospitals.