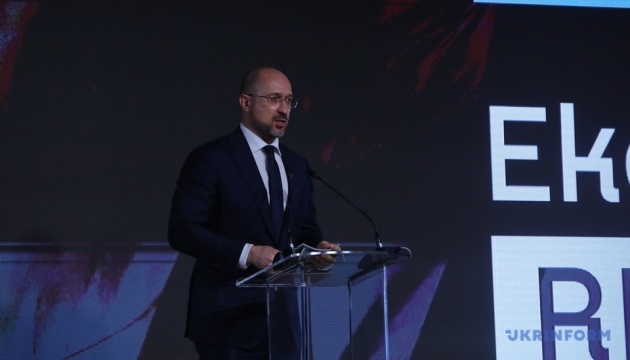 PM: Ukraine's unfulfilled investment potential is $63 billion
For the years of independence, Ukraine's unfulfilled investment potential has reached $63 billion.
"Ukraine's investment potential is $63 billion. Our region is quite attractive for investment in general, but tens of billions of dollars in investment have gone past Ukraine over the past 30 years," Prime Minister of Ukraine Denys Shmyhal said during the presentation of the country's economic audit and vectors of economic development until 2030, an Ukrinform correspondent reports.
Last year, the amount of foreign direct investment in Ukraine was five times less than private transfers of Ukrainians working abroad, Shmyhal noted.
"We need to raise Ukraine's attractiveness to foreign investors," he said.
The Prime Minister also added that Ukraine had significant untapped potential in trade.
"And down by $407 billion in our international trade and transit potential. We are losing such huge funds even with the existing trade structure and already concluded trade and economic agreements," Shmyhal said.
As the Prime Minister noted, there is an opportunity to increase export of goods to East, Africa, and Latin America by supporting exports and trade diplomacy. The Ministry of Strategic Industries was given a task to reach $1 billion in new export contracts for Ukrainian producers next year. According to Shmyhal, Ukraine has the potential in all high-tech production sectors that can be revealed: space production, mechanical engineering and a number of other industries.
ol