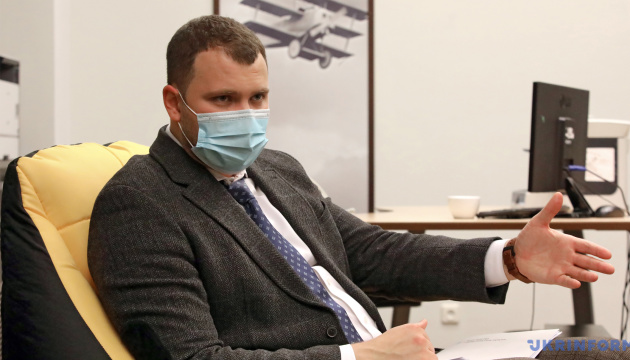 Kryklii announces possible high-speed rail cooperation with Italy
Minister of Infrastructure of Ukraine Vladyslav Kryklii discussed with Ambassador of Italy to Ukraine Davide La Cecilia the possibility of cooperation in the development of high-speed rail.
"Minister Kryklii praised bilateral cooperation in the field of transport and stressed that the Ukrainian side was interested in implementing a high-speed rail project in its territory. According to preliminary estimates, it is planned to build about 2,000 km of tracks under the project," the press service of the Ministry of Infrastructure reports.
The infrastructure minister welcomed the interest of Italian business in cooperation on this project, in particular on the development of a feasibility study for the construction of high-speed rail on Odesa-Kyiv-Lviv-border with EU route with a total length of 896 km. Chinese companies have also shown great interest in this project, he added.
According to Kryklii, the involvement of leading Italian companies in the implementation of such a large-scale project in Ukraine could become a landmark for cooperation between the two countries and contribute to the expansion of bilateral economic relations.
Minister Kryklii also briefed the Italian Ambassador on the Ministry's immediate plans for the implementation of promising public-private partnership projects in the maritime and railway industries and invited Italian companies to cooperate and participate in them.
ol