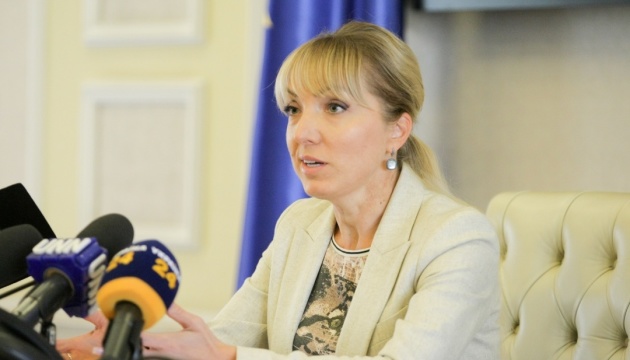 Energy Ministry initiates creation of Decarbonization Fund
The Energy Ministry of Ukraine initiates the creation of the Decarbonization Fund, according to acting Energy Minister Olha Buslavets.
"The Decarbonization Fund will be a step towards reducing the carbon footprint of Ukrainian products, which will also allow getting rid of an additional customs duty - so-called carbon tariff, which may be introduced next year. In practice, the Fund will help Ukraine to achieve mutually beneficial partnership with the EU countries in the field of sustainable development and implementation of the Green Agreement," Buslavets said, the Government portal reports.
According to the Government portal, 18 leading countries use a tax on CO2 emissions exclusively for decarbonization measures, which already has significant energy efficient and environmental effects.
Buslavets has noted that this tax also exists in Ukraine and is directed to the general fund of the state budget. To increase the efficiency of its use, the ministry proposes that part of these tax payments be a source for filling the Decarbonization Fund.
According to the acting minister, the Fund's resources will be directed exclusively to projects that reduce carbon dioxide emissions.
The initiative to establish the Decarbonization Fund was developed by the Energy Ministry with the support of the Ukrainian-Danish Energy Center and Ukraine's State Agency on Energy Efficiency and Energy Saving.
iy