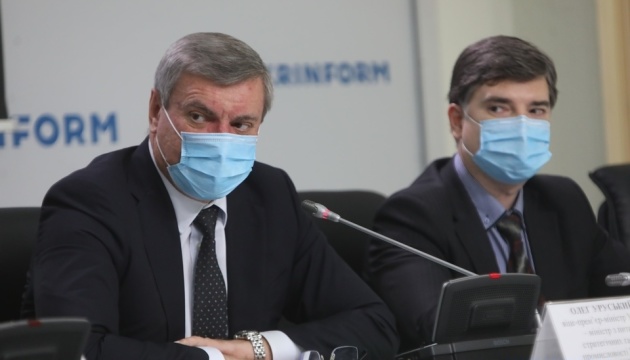 Special group working on strategy for development of Ukraine's defense complex - Urusky
Deputy Prime Minister - Minister for Strategic Industries of Ukraine Oleh Urusky has announced that a special working group has been set up to draw up a strategy for the development of Ukraine's defense industry.
According to the deputy prime minister, the group will include employees of ministries, people's deputies, representatives of parliamentary committees, in particular, the National Security and Defense Committee, as well as the Economic Committee.
"We are working to improve the draft laws that have been introduced. First of all, it is a bill on the peculiarities of reforming state-owned enterprises of the defense industry, a law on the peculiarities of management in the field of defense industry," he said at a press conference at Ukrinform.
Urusky also said that among the priority projects is a law on the peculiarities of investing in enterprises that are of strategic importance for the economy of Ukraine.