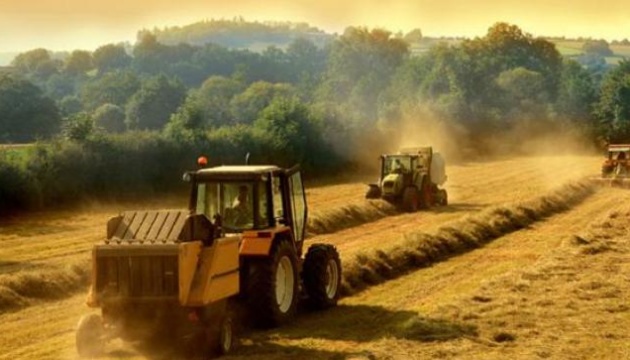 Ukrainian farmers gathered grain and leguminous crops from 83% of area – Economy Ministry
As of October 22, 2020, Ukrainian farmers harvested 48.8 million tonnes of grain and leguminous crops from 12.7 million hectares (83% of the forecast), according to the Ministry for Development of Economy, Trade and Agriculture.
In general, Ukrainian farmers gathered 62.8 million tonnes of main crops from an area of ​​20.6 million hectares. In particular, they harvested 238.3 thousand tonnes of millet from an area of 146.9 thousand hectares (98% of the forecast); 96.2 thousand tonnes of buckwheat from 75.4 thousand hectares (96%); 11.4 million tonnes of sunflower from 5.8 million hectares (91%); 2.03 million tonnes of soybeans from 1.01 million hectares (75%); 13.1 million tonnes of corn from 2.8 million hectares (52%). Also, 2.8 million tonnes of sugar beet were gathered from an area of 69 thousand hectares (32%).
Over the past week, the largest harvest volumes were recorded in Chernihiv region (595.6 thousand tonnes), Sumy region (418.5 thousand tonnes), Vinnytsia region (311.8 thousand tonnes), and Cherkasy region (223.8 thousand tonnes).
ish