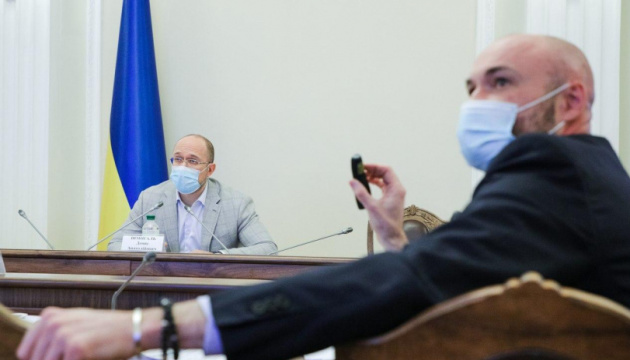 PM Shmyhal: It will take three years to develop stock market in Ukraine
Prime Minister of Ukraine Denys Shmyhal has supported the initiative to sign a memorandum with international partners and stakeholders on the implementation of the necessary financial infrastructure for the development of the stock market in Ukraine, the Government portal reports.
The signing of this memorandum will also confirm the priority of the relevant reform for the Ukrainian government, Shmyhal stated following a meeting to discuss the creation of infrastructure for the development of the stock market in Ukraine, which took place on October 22 under the prime minister's chairmanship.
"The time for experiments is over. We need clear project steps that will lead to the development of a competitive market. There is definitely the political will and support of the Government," he stressed.
According to him, the creation of a stock market platform may take three years. At the same time, he said he hopes that many international experts would be involved in the activities to create the platform.
"There is a timeline - a three-year time horizon. The full-fledged creation of a stock platform in Ukraine will take some time because it requires a change in legislation and rules," Shmyhal said.
In turn, Director of USAID Office of Economic Growth Farhad Ghaussy, expressed support for stock market reform: "This is a large ambitious project that will have a transforming effect on the Ukrainian economy. The project will change the way international investors see Ukraine if it is implemented in a proper way. It's more than an idea, we want the platform for trading different types of assets to be a reality."
Chairman of the National Commission on Securities and Stock Market Timur Khromayev and EBRD Senior Banker Iryna Kravchenko also took part in the meeting.
iy