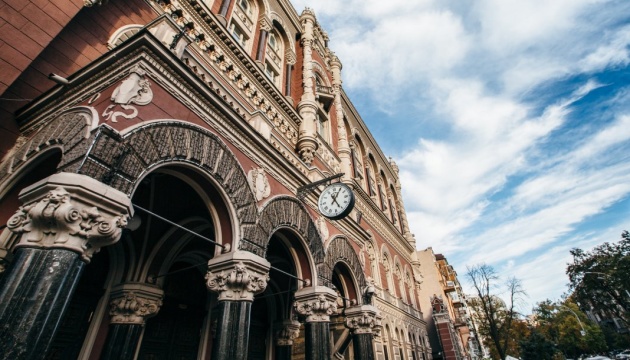 NBU lowers grain harvest forecast to 67M tonnes
The National Bank of Ukraine (NBU) has cut its forecast for the grain harvest in 2020 from 72 million tonnes to 67 million tonnes, but it does not provide for an imbalance in the foreign exchange market due to a decrease in revenue from grain exports.
NBU Deputy Governor Dmytro Solohub said this at a briefing on Thursday, October 22, an Ukrinform correspondent reports.
"We slightly revised our forecast for the grain harvest and lowered it to 67 million tonnes. The previous forecast provided for 72 million tonnes. There was a drought in southern regions. We thought that the situation in the central part of Ukraine would be better, but the weather also affected the corn harvest there," Solohub said.
In addition, the forecast for the wheat harvest was reduced by 1 million tonnes. However, the NBU deputy governor does not think that there will be a poor harvest in Ukraine this year.
As for the impact of a decrease in the harvest on exports, the NBU expects that this will not significantly change the balance in the foreign exchange market, since the prices for Ukrainian export goods will remain quite high.
As Ukrinform reported, as of October 19, Ukrainian farmers harvested 62.2 million tonnes of main crops from an area of 19.9 million hectares. In particular, they threshed 47.7 million tonnes of grain and leguminous crops from an area of ​​12.3 million hectares (80% of the forecast).
ish