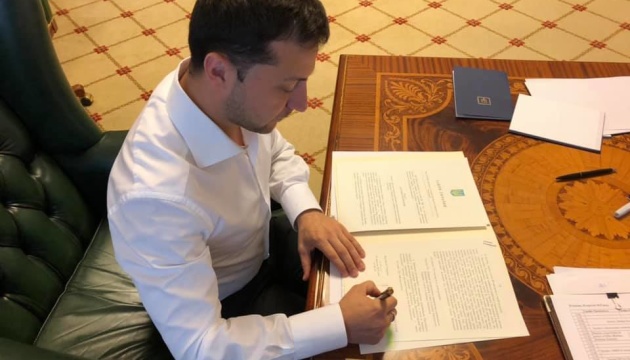 Zelensky signs law banning foreclosures on foreign currency mortgages
Ukrainian President Volodymyr Zelensky has signed the law introducing amendments to certain legislative acts concerning the moratorium on foreclosures on foreign currency mortgages, the presidential press service has reported.
The document extends until April 21, 2021 a moratorium on the foreclosure of the property of Ukrainian citizens and prohibits the recovery of property (property rights) if it is used as a permanent residence of the borrower or is unfinished housing.
According to the report, the moratorium was extended due to the situation in which borrowers found themselves due to the devaluation of the national currency since 2008, and, as a consequence, their inability to repay foreign currency mortgage loans at the current exchange rate.
The law also prohibits the foreclosure of other property (property rights) under mortgage agreements from persons who have to make payments under foreign currency loans.
According to the report, the law will help protect the property rights of citizens in view of the deterioration of their financial situation due to an outbreak of coronavirus disease and will provide support to Ukrainian citizens who have outstanding obligations under loan agreements in foreign currency.
The Verkhovna Rada adopted the law on September 16.
op