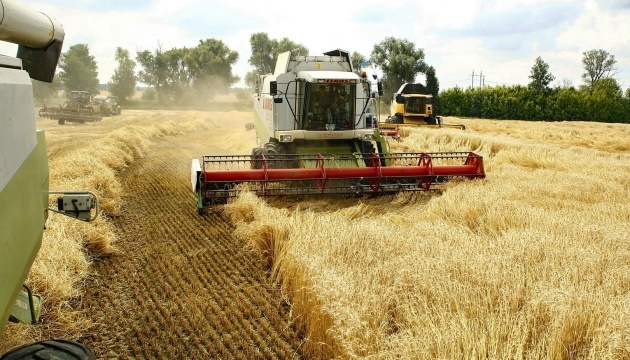 Almost 40M tonnes of grain gathered in Ukraine
As of October 1, Ukrainian farmers harvested 51.8 million tonnes of main crops from an area of 16.8 million hectares.
In particular, 39.9 million tonnes of grain and leguminous crops were gathered from an area of 10.8 million hectares (70% of the forecast), the Ministry for Development of Economy, Trade and Agriculture of Ukraine reported on its Facebook page.
The ministry recalled that the harvesting of crops such as wheat, barley, peas and rapeseed had been completed.
Ukrainian farmers threshed 196.4 thousand tonnes of millet from 107.4 thousand hectares (71% of the forecast); 83.7 thousand tonnes of buckwheat from 63.6 thousand hectares (81%); 80.9 million tonnes of sunflower from 4.24 million hectares (66%); 1.24 million tonnes of soybeans from 617 thousand hectares (46%); and 4.47 million tonnes of corn from 996 thousand hectares (18%).
In addition, 656.4 thousand tonnes of sugar beets were gathered from an area of 14.4 thousand hectares (7% of the forecast).
ish