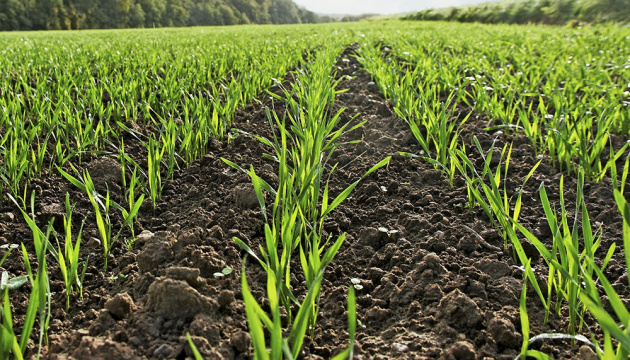 Ukrainian farmers already sown winter grains on 27% of planned area
As of September 28, Ukrainian farmers have already sown more than 2.2 million hectares with winter grains, which is 27% of a projected area totaling 8.2 million hectares, the press service of the Ministry for Development of Economy, Trade and Agriculture reports.
In particular, Ukrainian farmers sown wheat on 1.5 million hectares (25% of planned 6.1 million hectares), barley on 61.2 thousand hectares (6% of planned 946.3 thousand hectares); rye on 28.7 thousand hectares (22% of planned 133.2 thousand hectares), rapeseed on 620.2 thousand hectares (61% of planned 1.01 million hectares).
Among the regions that have already sown winter grains on more than half of the planned area are Sumy (67%), Luhansk (63%) and Zhytomyr (60%) regions.
iy