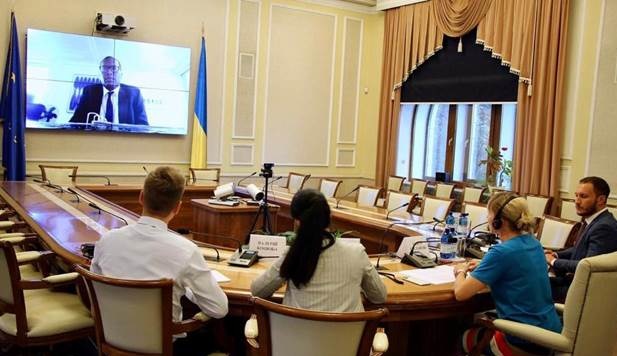 Ukraine hopes to attract investments to transform coal regions – Energy Ministry
Ukraine is considering the issue of participating in the Powering Past Coal Alliance (PPCA) to attract investments and launch new projects in mining towns.
This issue was discussed during an online conference of acting Energy Minister of Ukraine Olha Buslavets and British Minister of State at the Department of Business, Energy and Industrial Strategy, Kwasi Kwarteng, which took place on September 14, the Energy Ministry's press service reported.
"The President and the Prime Minister of Ukraine pay special attention to the issue of reforming the coal industry. It is extremely important for us to launch pilot projects for the transformation of coal regions. The transformation of coal regions requires the solution of many issues - social, economic and environmental. Our further work will include these issues," Buslavets said.
According to her, Ukraine is considering its possible participation in the Powering Past Coal Alliance to attract investments to launch new projects in mining towns.
Buslavets also noted that Ukraine is moving towards carbon-neutral economic and energy development in line with European and global trends. Cooperation with Britain in the field of hydrogen energy is also possible.
"Ukraine has a significant potential for 'green' hydrogen. We have launched work on a roadmap for the development of hydrogen energy. We plan to start preparing a strategy for the development of this area in Ukraine by the end of the year. We hope for effective cooperation in implementing key measures for the development and integration of hydrogen technologies, which in particular will include the development of a hydrogen concept and the implementation of pilot projects," Buslavets said.
iy