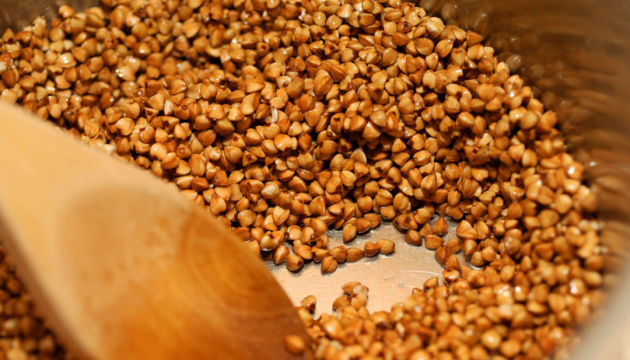 Buckwheat price in Ukraine grew more than twofold
The price of buckwheat in Ukraine has grown by 2.2 times since August 2019, up to UAH 36.92 per kilogram in August 2020, according to the State Statistics Service.
Since August 2019, rice has also grown in price by 3.6%, to UAH 23.69 per kilogram, and semolina - by 2.4%, to UAH 14.34 per kilogram in August 2020.
Prices for bakery and pasta products have also increased. In particular, in August 2020, an average price of high-grade wheat bread was UAH 24.98 per kilogram (up 4.5% from August 2019); first-grade wheat bread - UAH 20.16 per kilogram (up 5.3%); rye and rye-wheat bread - UAH 20.96 per kilogram (up 2.8% more); French bread - UAH 13.97 per 0.5 kilogram (up 2.4%). Pasta from soft wheat flour rose in price by 4.8% over the reporting period, up to an average of UAH 19.11 per kilogram in August 2020.
At the same time, other groats and flour have fallen in price since August 2019: millet - by 44.3% (to UAH 19.61 per kilogram in August 2020); barley - by 6.3% (up to UAH 11.32 per kilogram), wheat flour - by 1.4% (to UAH 11.57 per kilogram).
As reported, consumer prices in August 2020 decreased by 0.2% compared to July 2020, but increased by 1.2% compared to December 2019 and by 2.5% compared to August 2019. In general, in January-August 2020, prices on the consumer market rose by 2.4% compared to the same period last year.
iy