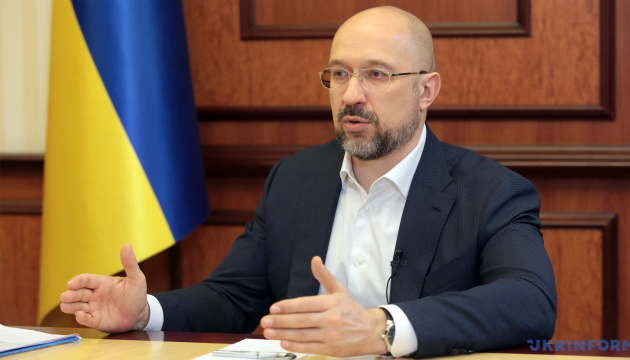 Shmyhal: Government aims to reach a 7% interest rate on hryvnia loans
Prime Minister Denys Shmyhal has said that the Cabinet of Ministers wants to reach a 7% interest rate on hryvnia loans for Ukrainian entrepreneurs, the Government portal reports.
The prime minister noted that since the current government came to power, the discount rate of the National Bank decreased from 11% to 6%. Ukrainians can take a mortgage at 10%.
"Our goal is lending in hryvnia at an average of 7%," he said.
Shmyhal reminded that the Verkhovna Rada approved a law on state guarantees. A total of UAH 5 billion has been allocated. These will be state guarantees for loans to small and medium-sized businesses and state-owned enterprises, which can ensure Ukrainian export development. The prime minister added that the price and availability of lending resources for business are two overriding issues that the Government is working on together with the National Bank and the banking system.
"I am convinced that by the end of the year we will present the results of this work, and business will see real changes in lending rates and the availability of financial resources in the banking system of Ukraine," Shmyhal noted.
According to the prime minister, the main directions of the government's financial strategy include attracting domestic resources, developing own market and continuing cooperation with international partners.
"We are developing a realistic budget for the next year. The GDP growth is planned to the tune of 4.7% next year. The target deficit is still around 6%; however, we want to reduce attracting foreign funds and to develop the domestic financial market from year to year. Thus, our financial strategy is to attract domestic resources, develop our own stock market and continue cooperation with international partners," Shmyhal said.
iy