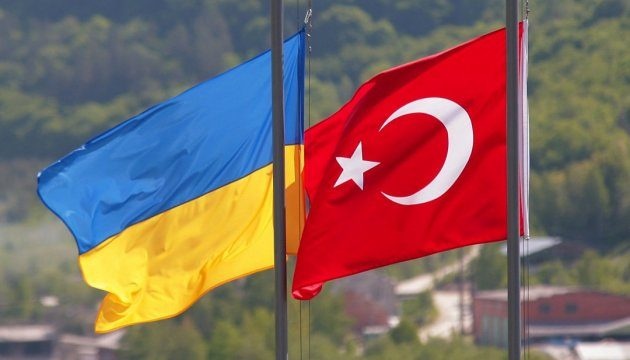 Turkish business investments in Ukraine reach USD 3.6B
Turkish businessmen have invested USD 3.6 billion in Ukrainian economy. According to this indicator, Turkey is in the top three players in the domestic market in at least 10 sectors of the economy.
President of the International Turkish Ukrainian Business Association (TUİD) Burak Pehlivan said this to the Turkish daily newspaper Milliyet.
"There are about 700 Turkish companies operating in Ukraine. Investments amount to USD 3.6 billion. Turkish investors are among the top three players in the market in at least 10 sectors," Pehlivan said during an online meeting on the topic "Market and Investment and Trade Opportunities in Ukraine", which was organized by the Bursa Chamber of Commerce and Industry (BTSO).
He expressed hope that in the coming years Turkey will have the opportunity to more actively invest in Ukraine. "In the next five years, the Ukrainian government will invest USD 25 billion in infrastructure. This will open up opportunities to manufacturers and exporters of building materials and Turkish contractors," Pehlivan noted.
According to him, positive trends are observed in economic and political relations between Ukraine and Turkey, which provide for new opportunities for the business circles of both countries.
As Ukrinform reported, an online conference entitled "Ukraine-Turkey: New Opportunities for Cooperation" was held a week ago, during which Deputy Economy Minister Taras Kachka said that in 2019, Turkey ranked first among the countries of the Middle East region in terms of trade with Ukraine. The next meeting of the Ukraine-Turkey Intergovernmental Commission on Trade and Economic Cooperation is scheduled for September 2020 in Odesa.
In the first half of 2020, trade between the countries reached USD 2.27 billion, which is 1.7% more than in the same period last year. At the same time, Ukraine is interested in increasing the export of finished products. In addition, among the main directions for the development of bilateral cooperation are IT, innovation, industry, energy and energy efficiency, logistics, transport infrastructure, tourism and the like.
Earlier, Ukrainian Foreign Minister Dmytro Kuleba allowed the possibility of signing a free trade agreement (FTA) with Turkey this year.
ish