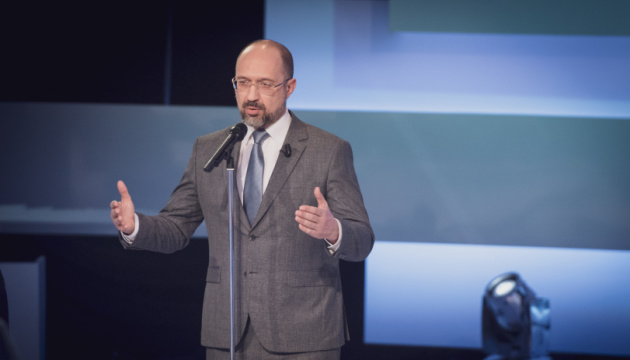 PM Shmyhal informs business representatives about Government's European integration initiatives
Prime Minister of Ukraine Denys Shmyhal has emphasized that five European integration initiatives will help to implement the best European practices in Ukraine.
"On August 27, Shmyhal held an online meeting with representatives of the European Business Association and told about the state business support programs that are already in place and that the Government is currently working on. In particular, he called on the EBA members to join the development of the National Economic Strategy 2030," the Government portal informs.
During the conversation, the Prime Minister also informed about five major European integration steps and government reforms that will help implement European best practices in Ukraine.
"We are now actively discussing with our European partners the issue of signing of the Agreement on Conformity Assessment and Acceptance of Industrial Products. This should greatly simplify the access of Ukrainian goods to the EU market. We are also negotiating the signing of common aviation area agreement. In our opinion, this agreement can be a significant impetus to the recovery of the aviation sector, which has suffered significantly from the global coronavirus crisis," Denys Shmyhal said.
The third step, according to the Prime Minister, should be Ukraine's accession to the European Network of Transmission System Operators for Electricity which would create full competition in the electricity market, promote fair prices, and increase the security of the networks.
"The customs reform is also an important block in the context of Ukraine's European integration. We clearly understand that customs can be reformed only through the establishment of European rules. In particular, these are European integration projects to unite customs value bases with the EU, create risk-based systems and 'green corridors' at customs for honest businesses," the PM of Ukraine explained.
The fifth step, Shmyhal said, is the implementation of the initiative on domestic water transport in Ukraine within the European water transport system. "It would also contribute to the significant development of logistics and strengthen our exports," Shmyhal summed up.
ol