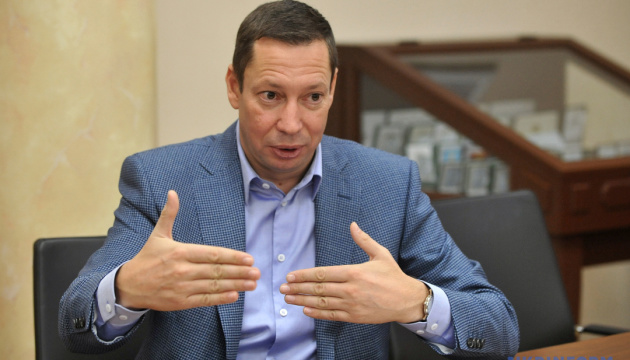 Zelensky introduces new NBU governor
Ukrainian President Volodymyr Zelensky has introduced new Governor of the National Bank of Ukraine (NBU) Kyrylo Shevchenko and said he supported his independence.
The event was broadcast live on the head of state's Facebook page.
"Today I am glad to officially introduce the new chairman of the National Bank of Ukraine, Kyrylo Shevchenko," Zelensky said.
He stressed that he supports the importance of the independence of the NBU governor.
At the same time, Zelensky noted that in addition to independence, the NBU head must have three important qualities - professionalism, courage, and responsibility.
"I am convinced that Mr. Shevchenko is just such a person," Zelensky said.
On July 16, the Verkhovna Rada voted to appoint Shevchenko governor of the National Bank of Ukraine.
Prior to that, Shevchenko held the post of Ukrgasbank CEO from May 2015.
Earlier, the NBU was headed by Yakiv Smolii, who submitted a statement of resignation to the president on July 1 due to "systematic political pressure." On July 3, the Verkhovna Rada dismissed Smolii as NBU governor.
op