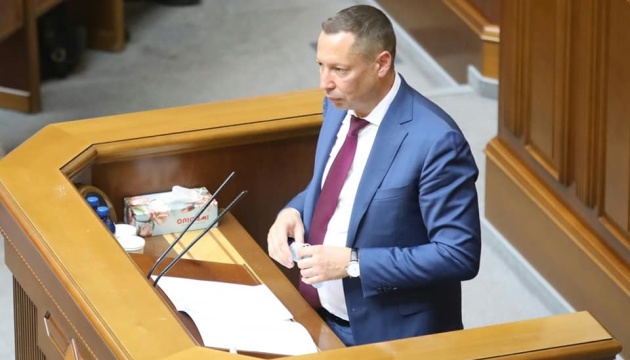 Inflation targeting should create conditions for economic growth - Shevchenko
Inflation targeting as a tool to ensure macro-financial stability should also create conditions for economic growth, a candidate for the post of the governor of the National Bank of Ukraine (NBU), Kyrylo Shevchenko, has said.
"Ukraine's economy is starting to recover from lockdown restrictions, but it continues to stagnate. [...] I want to focus on concrete steps that the National Bank can take in this situation. Of course, I support the NBU's policy to ensure the macro-financial stability of the banking system. In achieving the goal of macroeconomic stability and sustainable development, the inflation targeting instrument has demonstrated its effectiveness," Shevchenko said during the consideration of his appointment in parliament on Thursday, July 16.
He added that when Ukraine faced the devaluation of the national currency in 2014-2016, inflation targeting policy helped stabilize the financial sector, but in the current environment, this instrument "must meet not only macro-financial stability, but also create conditions for further economic growth."
In addition, Shevchenko added that the NBU would continue to take measures to strengthen the financial stability of banks, including the need to strengthen work with the share of non-performing loans in the banking system, which today is 48%.
Shevchenko also noted that the NBU has undergone institutional development over the past six years.
"With the support of our international partners, we have built an independent central bank that ensures the macroeconomic stability of the banking system and economy," he said.
On July 1, NBU Governor Yakiv Smolii submitted a statement on his resignation to the president due to "systematic political pressure."
On July 2, the head of state tabled a motion in the Verkhovna Rada to dismiss Smolii as NBU governor, and the Verkhovna Rada supported the proposal on July 3.
Shevchenko has served as CEO of Ukrgasbank since May 2015. Prior to that, he held the post of First Deputy CEO and Acting CEO of Ukrgasbank. In 2012-2014, he was an adviser to the head of Oschadbank.
op