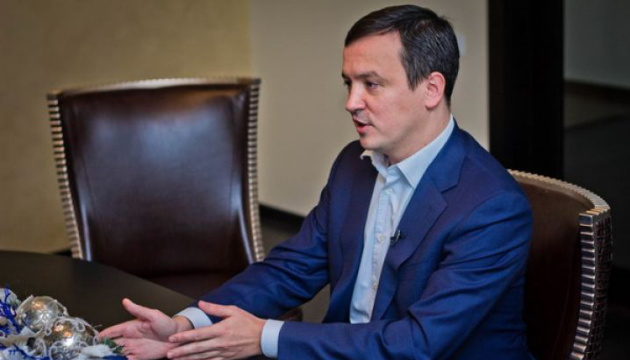 Bill on "investment nannies" one of the most progressive - Petrashko
The president's bill on "investment nannies" is one of the most progressive new bills, Minister for Development of Economy, Trade and Agriculture Ihor Petrashko has said.
"The president submitted the bill on investment nannies, which is one of the most progressive for new projects," Petrashko said in an interview with Interfax-Ukraine news agency, the press service of the Ministry for development of Economy reported.
According to the minister, this comprehensive bill can help new businesses to open in Ukraine.
"The bill offers benefits and advantages for new investors - the allocation of land plots on preferential terms, exemption from income tax and from the payment of certain import duties within 30% of the project cost during a ten-year period. The investment agreement will be signed with the Cabinet of Ministers. It will help greatly," said the minister.
He stressed that the new office of UkraineInvest will be the base for these "investment nannies". UkraineInvest has already formed a new supervisory board, headed by Levan Varshalomidze. The supervisory board also includes Chairman of the American Chamber of Commerce Andy Hunder, Executive Director of the European Business Association Anna Derevyanko, and Deputy Chairman of the Ukrainian President's Office Yulia Kovaliv.
At the same time, the minister has said that different platforms are necessary to attract investments, as such industrial parks remain important.
"Industrial parks are a complementary tool. Different platforms are necessary to attract different investments. Some investors go extraterritorially, others focus on specific areas, like industrial parks," Petrashko added.
As reported, the president's bill on the "state support of investment projects with significant investments" was registered in the Verkhovna Rada on July 1, 2020. On July 6, the document was submitted to MPs for review.
iy