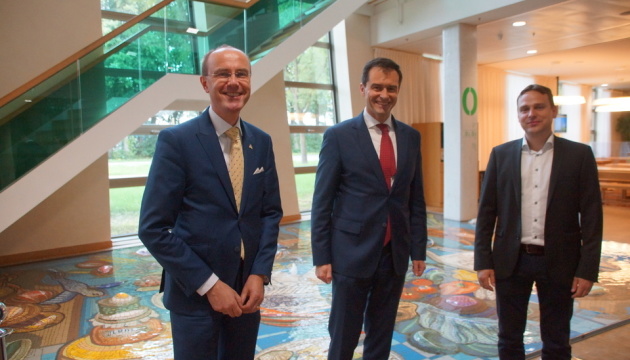 Ukraine, Netherlands should expand cooperation in agriculture - ambassador
Improving the level of training of specialists, the exchange of experience and the implementation of joint projects between Ukraine and the Netherlands were the main topics of a working visit by Ukraine's Ambassador to the Netherlands Vsevolod Chentsov to the Netherlands Agricultural and Horticultural Association (ZLTO) in s'-Hertogenbosch, according to Ukrinform's correspondent in The Hague.
"Our task is to maximally assist Ukrainian and Dutch farmers in establishing cooperation, as well as attracting scientific and educational potential for the needs of agriculture and the food industry," Chentsov said.
ZLTO Chairman Wim Bens, in turn, said that Ukraine had great opportunities for the development of farming.
"When we look at Ukraine, we see a big country with incredible opportunities. But there is also something to work on. When we talk about investing in countries like Ukraine, we must always consider infrastructure. For example, in the EU, in particular, in the Netherlands, there's extensive infrastructure, a lot of knowledge, modern technologies, favorable conditions for doing business. Our farmers can go to a country like Ukraine, but they need infrastructure: roads, a network of laboratories, qualified specialists on the ground," he told Ukrinform.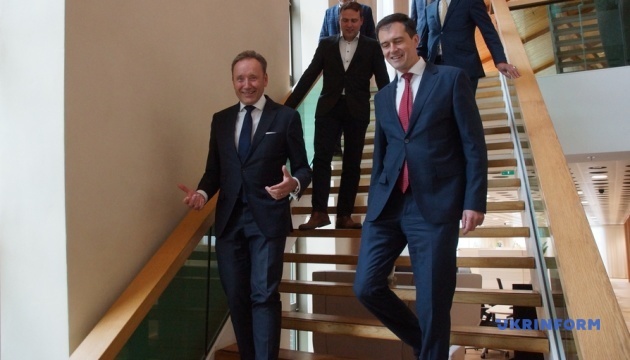 The participants in the meeting noted the positive impact that land reform would have on the development of the agricultural sector in Ukraine. At the same time, for Dutch farmers, especially small and medium-sized enterprises, the ability to acquire land ownership, which is traditional for Dutch companies in this sector, is extremely important. It is also a prerequisite for financing infrastructure projects by Dutch financial institutions and expanding lending to agricultural companies.
"I learned a lot about Ukraine when I was in school and later at university, in particular, about opportunities for agriculture. We talked to the Ukrainian ambassador, as well as to a Dutch farmer working in Ukraine. So I'm sure we can interest Ukraine in Dutch farming and, vice versa, Dutch farmers in Ukraine," ZLTO board member Hendrik Hoeksema told Ukrinform.
op