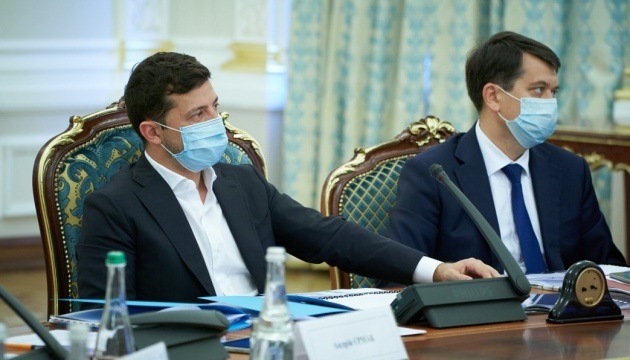 National Reform Council discusses concept to reform customs service in Ukraine
The National Reform Council held a meeting chaired by President Volodymyr Zelensky on June 30. In particular, the issue to reform the customs service in Ukraine was discussed, the president's press service reported
"[Participants] discussed the priority bills on reforming the economy, which will be completed by the Cabinet of Ministers and the Verkhovna Rada. In particular, the concept to reform the customs service was presented at the meeting," reads the statement.
At the meeting, officials stressed that customs should move away from bureaucratic procedures and become a convenient service for business. In particular, the creation of a network of "open customs spaces" will help increase the salaries of customs officers, modernize the customs infrastructure, automate and digitize the customs system.
"The main concept of the open customs space means that we move away from the classic stamp and turn it into a paid service," Chairman of the Executive Committee for Reforms Mikheil Saakashvili said.
According to the press service, the reform also provides for increased liability for smuggling. In addition, the reform offers to unify customs rates, because Ukraine currently is one of the anti-record holders in the world in the number of duty rates.
After a detailed discussion, the participants agreed to continue working on this bill to improve it.
As reported, President of Ukraine Volodymyr Zelensky on June 30 held the first sitting of the National Reform Council, which was attended by representatives of the Cabinet of Ministers and the Verkhovna Rada.
iy