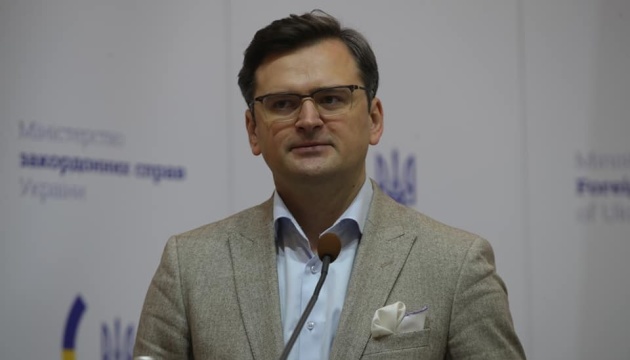 Kuleba, Vice President of European Commission discuss Ukraine's involvement in EU hydrogen initiatives
Minister of Foreign Affairs of Ukraine Dmytro Kuleba discussed with Executive Vice President of the European Commission Frans Timmermans Ukraine's involvement in the EU hydrogen initiatives.
"The interlocutors discussed Ukraine's participation in the implementation of the European Green Deal and further integration of Ukraine into the EU energy market. The parties paid special attention to renewable energy sources, in particular hydrogen," the press service of the Ministry of Foreign Affairs of Ukraine reports.
According to Kuleba, Ukraine has the potential to become one of the key suppliers of hydrogen to the EU market, using the capacity of the Ukrainian gas transmission system. "Ukraine's integration into EU markets is irreversible and must further deepen. In particular, the hydrogen energy market is one of the most promising. Ukraine and the EU should talk not only about what is relevant here and now, but about the strategic prospects also. This is exactly Ukraine's participation in the future EU's hydrogen market," the minister said.
The European Commission's Vice President for the European Green Deal noted that the implementation of the Deal remains a priority despite the consequences of the coronavirus pandemic. According to him, Brussels pays increasing attention to the use of hydrogen energy as one of the effective ways to make the European economy climate neutral by 2050.
The interlocutors agreed to intensify cooperation in the implementation of the EU hydrogen initiatives. Timmermans welcomed Ukraine's intention to participate in the 2x40 GW Green Hydrogen Initiative and the Clean Hydrogen Alliance, and expressed the EU's readiness to facilitate these efforts.
ol