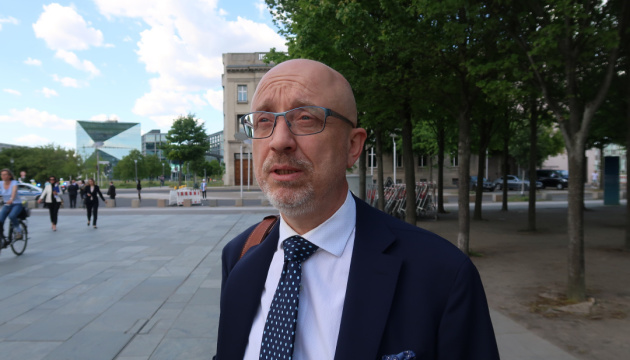 Russia facilitating closure of coal mines in occupied Donbas
Many coal mines are closed in the temporarily occupied territories of Donbas, and a large number of local residents become unemployed.
The closure of Ukrainian coal mines is beneficial for the Russian Federation which wants to trade its own coal, Vice Prime Minister - Minister for the Temporarily Occupied Territories of Ukraine Oleksiy Reznikov said on the air of Dom TV channel.
"The coal mines are closed there in unclear mode. Because the Russian Federation does not benefit from Ukrainian mines, it will benefit from closing them and trading its own coal. They thus deprive the population of the coal mining areas of Donbas of jobs. And the ecological catastrophe is obvious, the radiation background increases there. They do not consider this territory to be their own, they are not going to make it their own. This is a scorched earth policy. This is the export of equipment, the export of entire factories, we all know that," Reznikov said.
However, Ukraine could use this to its advantage when it liberates these territories, the Vice PM said. Then, according to him, Ukraine will build new plants with modern equipment there.
According to the Ministry of Reintegration of the Temporarily Occupied Territories, as of April 2020, coal production in the occupied territories of Luhansk region has decreased by 33% since the beginning of the year, and ferroalloy production has decreased by 60%. The wage arrears have grown by 40%. The Ministry also reported that the occupation administration had already announced measures to "reorganize" the coal industry. A "law" on the procedure for liquidation of unprofitable enterprises has been adopted, which will actually mean a mass redundancy.
ol