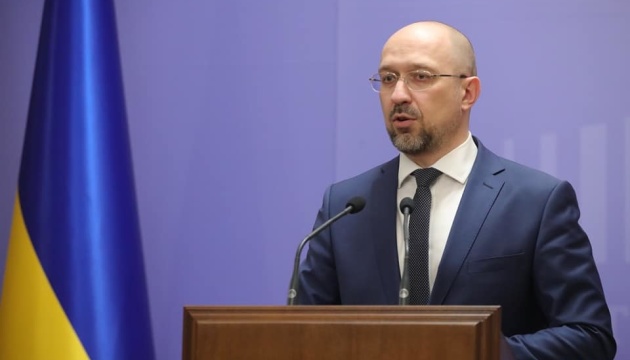 PM Shmyhal: Ukraine expects IMF to make decision on tranche by June 10
Ukraine expects the IMF to make decision on the first tranche of the agreed stand-by arrangement by June 10.
"Today we can say that the IMF [Executive] Board meeting will take place by June 10, where a final decision will be made on the allocation of overall $5 billion tranche to Ukraine," Prime Minister Denys Shmyhal said at the Government's meeting on Wednesday, an Ukrinform correspondent reports.
The PM also said that he considered it essential to dispel the myths spread by supporters of certain political forces about the IMF requirements.
"In fact, there are clear IMF's structural markers in the memorandum. In particular, these markers are transparency of state-owned banks and state-owned enterprises, strengthening of corporate governance of state-owned enterprises, strengthening and independence of the Antimonopoly Committee, customs and tax reforms, maintaining of 'money follows a patient' principle in medicine, bringing gas prices for population to market levels," the Head of Government stressed.
"I also want to emphasize that the Government will improve the program of social support for people. These are the things that Ukraine should do, either with the IMF or without it," the Prime Minister said.
Earlier, the Prime Minister of Ukraine stated that Ukraine expected the IMF's decision on the stand-by arrangement on June 5. According to him, an agreement has been reached with the IMF on a cooperation program for 18 months, during which Ukraine will receive a loan in an aggregate amount of USD 5 billion for a period of five years.
ol