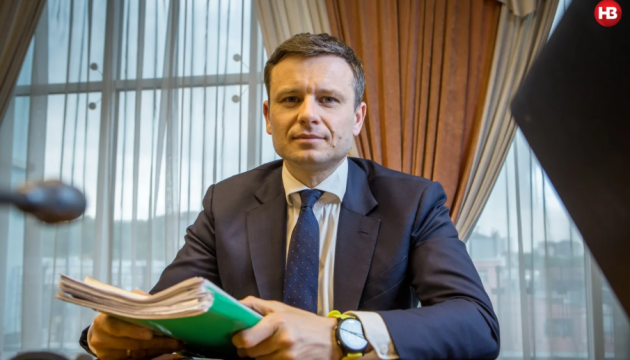 IMF backs Ukraine's initiatives on gas and electricity tariffs – finance minister
The International Monetary Fund (IMF) supports the Ukrainian government's initiatives on gas and electricity tariffs, Ukrainian Finance Minister Serhiy Marchenko has said in an interview with RBC-Ukraine.
"The issue of transparent tariff formation has always been of interest to the IMF. Now we see the IMF's support for government initiatives on this issue," Marchenko said.
He said the issue of electricity tariffs in the new program with the IMF was not under consideration now.
The IMF's requirements for Ukraine included the equalization of gas prices for households with market prices, the reform of the banking sector, and a reduction in the size of the state budget deficit.
The price of natural gas for the population, according to the IMF's requirements, should be formed on the basis of two factors - the cost of Ukrainian natural gas and related services as well as natural gas imports. As natural gas in Europe has become cheaper and Ukraine can buy it for less money, the state can reduce the tariff for the population without violating the agreement with the IMF.
Photo: NV/Natalia Kravchuk