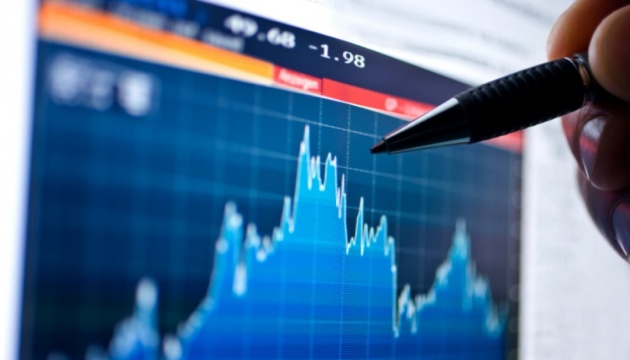 Ukraine's public debt in April shrinks in hryvnias, grows in U.S. dollars – Finance Ministry
Ukraine's public and publicly guaranteed debt in national currency shrank by 2.7% in April 2020, to UAH 2.196 trillion, whereas in foreign currency it grew by 1.3%, to $81.4 billion, the press service of the Ukrainian Finance Ministry has reported.
Traditionally, fluctuations in the foreign exchange market have been a key factor in the impact on public debt. According to the National Bank of Ukraine, the revaluation of the hryvnia against the U.S. dollar in April 2020 was 4.04%.
The activity of investors amid the global COVID-19 pandemic and expectations of a possible recession in the world economy were not high. Of the four auctions scheduled by the Ukrainian Finance Ministry for April, only one was actually held.
Thanks to the formed sufficient stock of financial liquidity, the Finance Ministry comfortably passed a period of unfavorable market conditions on the domestic capital market, fulfilling its financial obligations on time and in full.
More than half of the borrowed funds are government domestic bonds denominated in the hryvnia. The average yield on three-month securities was 11.24%, and the amount of borrowed funds was over UAH 5.3 billion. The state budget received another UAH 4.5 billion from the placement of six- and eight-month U.S. dollar-denominated bonds. The average yield on these securities was 3.29% and 3.5%, respectively.
In the period under review, the Finance Ministry made payments for UAH 9.9 billion to repay public debt and UAH 9 billion to service the debt.
Cooperation with international financial organizations and partner countries remains a priority for the Finance Ministry among external sources of funding in order to ensure the stability of public finances.
In March 2020, Ukraine's gross public and publicly guaranteed debt in national currency grew by 10.1%, to UAH 2.256 trillion, and in foreign currency it shrank by 3.6%, to $80.38 billion.
op